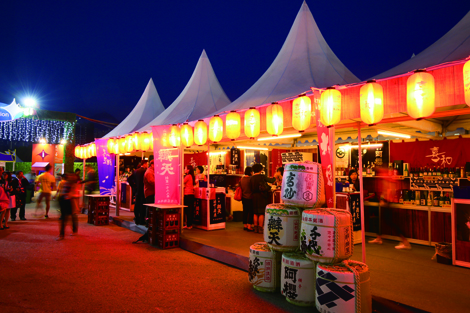 Street protests in Hong Kong led to event planners having to make speedy rearrangements when worried overseas clients saw media reports of the disturbances. One event that almost fell victim to these events was the Hong Kong Wine & Dine Festival.
Hong Kong Tourism Board (HKTB) held the 2013 event at an open space in the Tamar area of Admiralty, near to where clashes with police broke out in late September 2014, setting the scene for a 75-day encampment on the main road.
Winning Pitch
ConceptComs, the event planning and management arm of Milton Exhibits Group, had less than 30 days to relocate the venue to the
Kai Tak Cruise Terminal across the harbour on
the Kowloon side of Hong Kong.
The event had been gaining international recognition since its inaugural year in 2009, and it was vital that exhibitors and attendees did not miss out. HKTB re-engaged Concept Communications as partners to design, build and decorate the venue in addition to providing technical support for exhibitors during the event.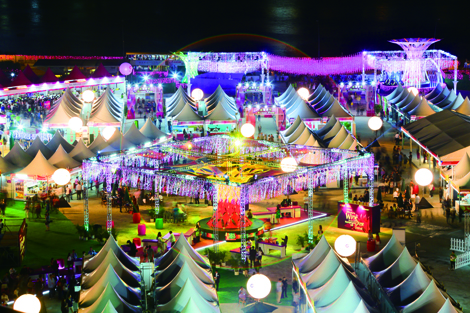 Highlights
Despite the relocation, the four-day event saw 30 per cent more visitors than the previous year with extensive local and international media coverage.
Simon Li, general manager of ConceptComs, said: "In situations like this, sufficient communication and flexibility are critical. After the relocation notice we communicated with HKTB to get the most updated information about the new spot while we acted swiftly for the necessary rearrangements."
The festival at Kai Tak was held during related events such as the Great Wines of the World – a day of seminars and tastings at the Four Seasons Hotel Hong Kong. Cellar tours, chef's tables, cookery with wine and wine-tasting classes were organised in other parts of Hong Kong.
The Upshot
Anthony Lau, executive director of HKTB, said the event was made not only possible, but was "very successful". In a letter of thanks to ConceptComs, he wrote: "My colleagues and I are deeply grateful for the professional assistance [from ConceptComs] around the clock and [how they] accommodated many of the last-minute changes."
Event Hong Kong Wine & Dine Festival
Agency ConceptComs
Client Hong Kong Tourism Board
Venue Kai Tak Cruise Terminal