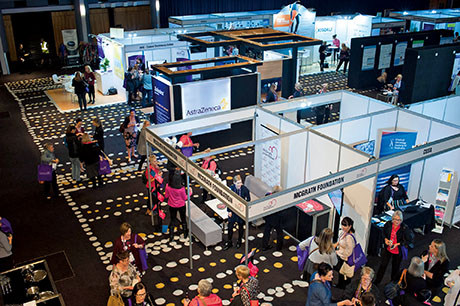 EVENTS management agency Chilli Fox teamed up with technology provider Eventium and its Entegy software partner to organise and ensure the smooth running of the 21st annual Cancer Nurses Society of Australia (CNSA) Congress.
The congress, held over three days at Brisbane Convention and Exhibition Centre, in June 2018, saw more than 450 delegates get together for a range of pre-convention and congress symposia, an industry exhibition, social events and the society's AGM.
Introducing the congress, chair Jac Mathieson said: "Whether you're a clinician, researcher or educator, you will be spoilt for choice with the inclusion of high-quality pre-congress symposia and a diverse congress programme."
WINNING PITCH
The aim of the congress was to discuss "excellence in cancer care through the professional contribution of nurses through education, information, leadership, networking and professionalism", and Chilli Fox Events was tasked with organising the event and working with the technology and software providers.
The congress, on the theme "Science, Symptoms and Service Delivery", featured 14 plenary speakers, an address by McGrath Foundation president Glenn McGrath, and keynote speaker Professor Christine Miaskowski, from the University of California in San Francisco.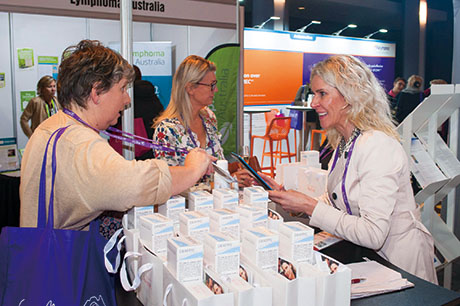 HIGHLIGHTS
To boost engagement, tech provider Eventium set up an in-app digital passport competition where attendees were awarded points for visiting exhibitor booths.
CNSA had a comprehensive programme – more than 60 sessions and social functions over the three days – and Chilli Fox director Kate Miller said there were many advantages to using an in-app programme compared with the print alternative.
"There are often last-minute changes to the programme of speakers and topics, and it's difficult to change a programme that has already gone to print. Having an electronic copy that can be refreshed, and the ability to notify delegates of key changes, is a vital element to the success of an event," she said.
"Our delegates enjoyed the note-taking feature and the ability to bookmark and personalise their schedule electronically. From a client perspective, it also provided a cost saving in print. While we still have a paper programme, this is now less than half the size it used to be, as all our abstracts are contained within the app."
Notifications and surveys were a primary component of the communications plan for CNSA.
"Specific sponsored sessions are targeted for feedback using customised survey questions, whereas other sessions may receive generic survey questions, which enable us to capture delegates' opinions on the speakers and content of the sessions they attend. T his helps us to evaluate and plan programmes into the future," Miller said.
"Notifications are carefully scheduled based on programme timings, such as notifications to remind people of registration opening times, reminders for early morning sessions to minimise drop-out rates, and to remind attendees of transfer details for other ticketed excursions within the programme."
The congress closed with a three-course gala dinner in the Brisbane Convention and Exhibition Centre's Boulevard Room.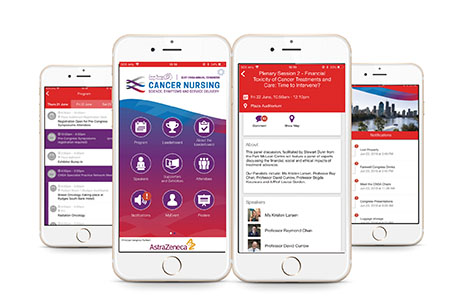 UPSHOT
Chilli Fox's Kate Miller said there were many challenges to ensuring that everyone received value from the congress. To maximise exhibitors' ROI the challenge was "to ensure that you get the right mix of delegates, and provide opportunities to engage with the delegates and keep them within the exhibition".
Miller said exhibitors welcomed any opportunity to actively engage with delegates, and the lead capture functionality helped to maximise their event investment.
HOT APP FOR A CHILLI EXPERIENCE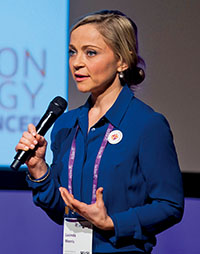 KATE Miller (right), Chilli Fox director, says Eventium technology was integral to "a seamless delegate and exhibitor experience" and to ensure "the smooth-running of the event to provide the opportunity for delegates to be kept abreast of new clinical practices, technological developments and the most up-to-date research in Australian and international cancer care, as well as facilitating networking opportunities".
Eventium, an online web application company, partnering with Queensland-based event communication and engagement platform Entegy, provided CNSA with both online and conference-based services.
Eventium's role was to deliver the technology needed for the Entegy events app to provide scheduling, poster voting, abstracts, surveys and notifications, networking and gamification, lead capture, attendance tracking and interactive facilities, including live polling.
"Key services provided by Eventium included uploading our complex and detailed programme, which saved us hours of time, and assisting with designing the look and feel of the app. Their help with exhibition and floor plan mapping, again, saved us valuable time," Miller said.