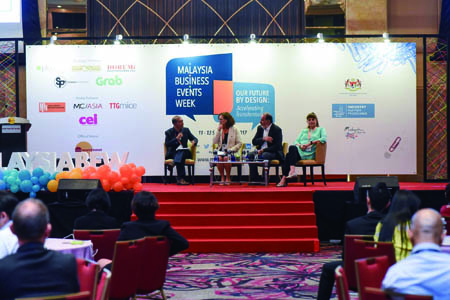 Malaysia's efforts to elevate its status as a business events and conference destination were strengthened with ministerial and association sector support following MBEW 2017.
The third Malaysia Business Events Week is seen as accelerating the knowledge and commitment of meetings and incentives industry stakeholders in the country to increase its regional competitiveness.
Mohamed Nazri Abdul Aziz, Malaysia's minister of tourism and culture, gave the opening speech at MBEW 2017, in which he said the business events industry was linked to all National Key Economic Areas under 2020 goals set for government ministries such as health, finance, investment and education.
"Through Business Events Week, MyCEB [Malaysia Convention and Exhibition Bureau] is putting Malaysia on track as a preferred business events destination in the region, to complement the target of the Ministry of Tourism and Culture in achieving 36 million tourist arrivals by 2020," Mohamed Nazri said.
Conference organiser Roberta Odebrecht, of Berlin-based KIT Group, explained why Kuala Lumpur was chosen for the next the World Library and Information Congress.
The week also saw association leaders gather for the third Malaysia Association MyNext event aimed tackling issues that affect the future growth of the country's association meeting planners. Regional association leaders at MyNext included Octavio 'Bobby' Peralta, president and CEO of the Philippine Council of Associations and Association Executives; Jane Vong-Holmes, of Gaining Edge; Vivian Tan-Higgs, of Geometry Global.
MBEW was first organised in 2014 and features seminars, workshops and small expo alongwith networking and media event. The 2017 edition was held at One World Hotel, Petaling Jaya, in September.
Highlights and key takeaways from speakers at MBEW 2017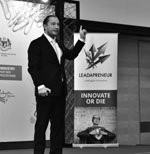 Jan Bartscht (left) – The co-founder and managing director of Malaysia-based Leadapreneur presented on Innovate or Die! Businesses and organisations will have to harness innovation and creativity in order to compete, he said.
Bartscht explained that the current Gen Y is "mass producing digital disruptors" who are using digital innovation and creativity to change the traditional methods of winning market share. He said Google was a prime example of an organisation that mass produces innovation and is "leading the shift" by using talent, culture and technology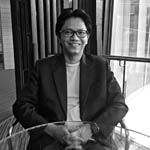 Yusno Yunos (right)– The CEO of Evenesis event management system said it was important to redefine what is relevant to innovation and remember the "human aspects… It's not just all about tech" with history full of stories about innovation, stretching back to how a postal system by horseback was adopted during the days of Genghis Khan.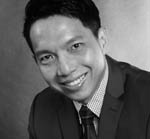 Christian Chua (left) – There was a rapt and entertained audience for Body Language for Sales, delivered by Chua, an expert in the topic and a motivational speaker too. In two sessions delivered in a style that combined elements of stand-up comedy and sales motivation he revealed "secrets" behind acts like the "power touch" and the positive gesture of open palms.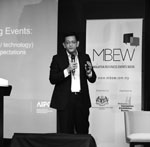 Aloysius Arlando (right) – The CEO of SingEx and president of AIPC (International Association of Convention Centres) shared best practices in digital, print and face-to-face marketing. He said the Singapore FinTech Festival illustrated how business events and conferences are changing. FinTech adopts a festival tone that engages various stakeholders: from the venue and local authorities to exhibitors and industry organisations. The process involved the venue, in this case SingEx, helping create an event that broke the traditional trade-show mould. The week-long show in November 2017 drew more than 25,000 participants from 100 countries and was organised by the Monetary Authority of Singapore in partnership with the Association of Banks in Singapore and SingEx. The show, first held in 2016, is now regarded as the world's largest fintech event.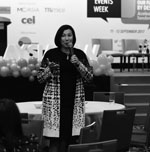 Angeline van den Broecke (left) – Kuala Lumpur Convention Centre's sales and marketing director shared how client expectations from a venue on the scale of KLCC is changing. Organisers no longer see the supplier as just a venue provider, but also a consultant partner with advice and solutions.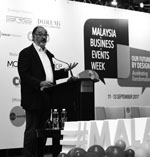 John Blaskey (right) – The UK-based consultant who heads The Exhibiting Agency started in the industry by making and delivering displays and stands to clients. One day he was asked if he had any ideas about what sales people should do when on those stands. He soon realised exhibitors were losing out on opportunities due to how they manned exhibition booths. Blaskey shared a series of "great and gruesome" shots with the audience of people at booths doing anything but selling and engaging with potential clients. Images ranged from snoozing or scrolling on smartphones to sitting or standing nonchalantly as buyers walked past.
Even well designed booths were wasted when buyers were not engaged, entertained or educated in what the exhibitor had to offer. Some companies even employed actors to engage people near the stand, but if that's not in the budget, then encourage those manning the booth to try Blaskey's "3-30-120 rule". It takes three seconds for you to say "hello"; then 30 seconds to ask a question, such as whether the prospect has a spare minute for you to show them what your company does. This can be followed with two minutes of education for the potential buyer – not hard sell, and no longer than 120 seconds.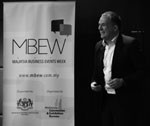 Bjoern Kempe – The Singapore-based consultant who runs Expos Asia spoke of the changing landscape for exhibition companies in the region. These changes were driven by merger and acquisition activity with the exhibition sector having become a "gamble of the private equity industry… anything can happen with M&A", he said. Change is one of the constants, however, and Kempe pointed to how many in the current crop of trade show and conference owners have their roots in publishing, whether computer magazines or professional journals, with exhibition giant Reed being one example. The partners they contract for creating stands and experiential marketing concepts have their own roots as stand builders whose services were based on skills such as carpentry and signage writing.