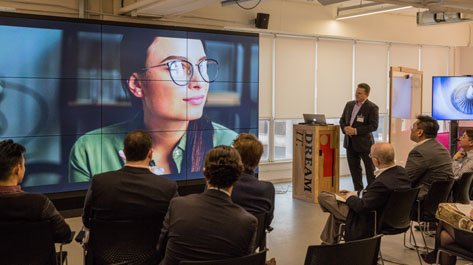 CONFERENCES as we know them are undergoing a seismic overhaul thanks to the digital technology behind virtual and mixed reality, an event to mark Global Meetings Industry Day in Asia Pacific heard.
"Integrating Digital Technology into Your Event Experience" was the theme of ICESAP-PCMA's first Knowledge Exchange event in the region and held at the PwC Experience Centre in Hong Kong on April 12.
In addition to marking Global Meetings Industry Day, the Knowledge Exchange was the first event in Hong Kong to be organised since Incentive, Conference Society Asia Pacific was acquired by the Chicago-headquartered Professional Convention Management Association in July 2017.
The event, attended by more than 35 corporate event organisers and creative agencies, was hosted at one of the centres launched in Beijing, Shanghai and Hong Kong by PriceWaterHouseCoopers to meet the growing demand for digital consulting and solutions across the region.
Darren Chuckry, regional vice president of PCMA-ICESAP and managing director of Uniplan, a live communications agency, said an understanding of how digital solutions are affecting and shifting people's sense of physical space would be vital for the next generation of meetings and business events.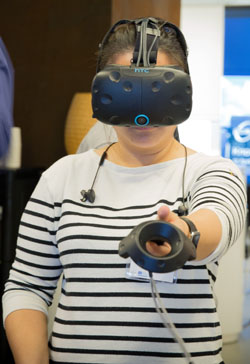 "The traditional conference has been turned completely upside down," said Chuckry, adding that the days of attendees passively receiving a message from the stage are giving way to delegate-centred digital interaction.
The event at the experience centre's Catalyst studio, led by PwC partner Guy Parsonage, saw attendees taking part in cutting-edge VR technology with demonstrations of artificial intelligence systems, VR and robotic technology for finance operations. Displays also included AI operations for predictive aircraft maintenance, AI for healthcare and drone technology to monitor sites.
Tony Chow, Marriott International's regional director for creative and content marketing, introduced attendees to examples of the hotel group's deep dive into digital technology to engage its customers.
Michelle Crowley, PCMA vice president, global growth and innovation, said: "As part of our commitment to enable industry collaboration and provide a platform for localised, senior-level education, we are holding our first Knowledge Exchange in the region in Hong Kong.
"A catalyst for creating invaluable business connections, this interactive session aimed to give industry peers the opportunity to exchange ideas about the most debated topics across our industry in the digital age and find innovative ways to engage key audiences."