Tāmaki Makaurau Auckland welcomed women from across the world for a conference on the importance of diversity and inclusion of women within the fields of Science, Technology, Engineering and Mathematics (STEM).
Over three days in early September, more than 235 women came together in person at Auckland's Aotea Centre, with more than 50 participating online, for the 19th International Conference of Women Engineers and Scientists (ICWES19). It was the first time the flagship event has been held in New Zealand in its 56-year history.
Auckland Convention Bureau (ACB), a division of Tātaki Auckland Unlimited, helped secure the  successful bid for New Zealand, working in partnership with Tourism New Zealand, the Association for Women in the Sciences (AWIS) and Engineering New Zealand.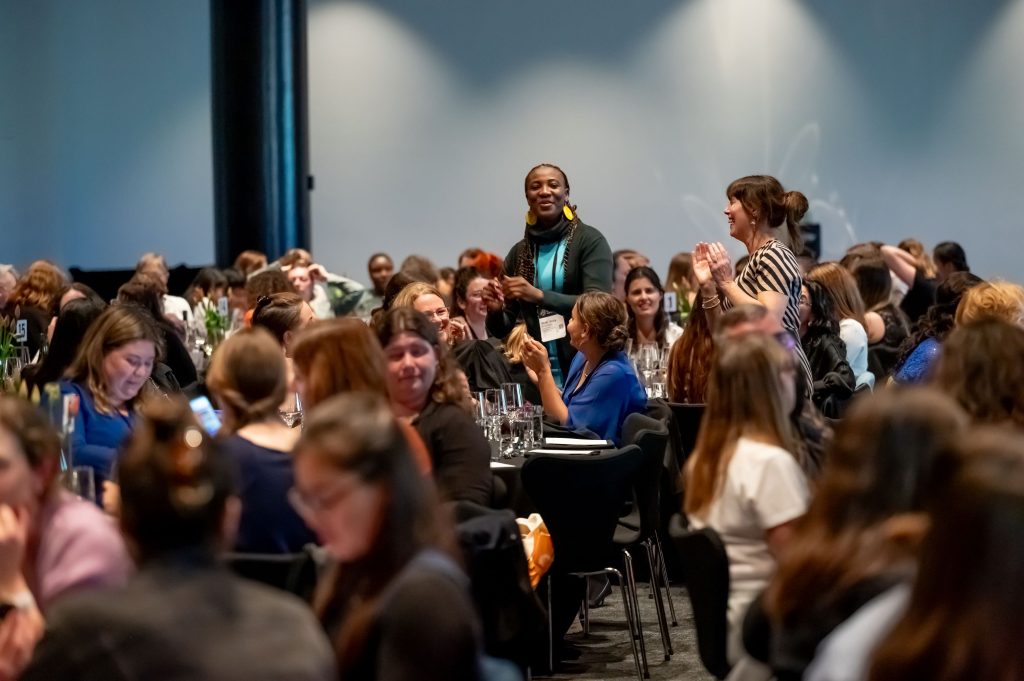 The conference delivered an estimated $560k to Auckland's economy, and 1,300 visitor nights to support the region's accommodation sector.
Ken Pereira, head of ACB, said: "Tāmaki Makaurau Auckland is at the forefront of the STEM fields in New Zealand, with the majority of the technology sector's GDP created in our region. Over half of the natural and physical science professionals in Auckland are female, so the ICWES19 conference was a perfect fit for Tāmaki Makaurau. 
"The conference created invaluable opportunities for building local networks and working to improve diversity in the sector."
Emma Timewell, national co-convenor of AWIS and co-chair of ICWES19, said: "Hosting the conference in Auckland was a great opportunity to highlight New Zealand on the international stage, showcasing the breadth and excellence of our STEM women and their activities."
ICWES19 welcomed more than 100 speakers from 25 countries, with keynote sessions on the diverse topics of Antarctica, space, and Covid-19. Concurrent sessions were themed around eight topics – protecting and restoring the natural environment; enhancing liveability through urban transformation; transitioning to clean energy; improving health and healthcare; providing food security; advancing technology; protecting people from natural hazards and other threats; and ensuring STEM diversity and equality.
Workshops throughout the conference provided professional development opportunities for attendees, such as how to share their story and tips for designing a STEM engagement programme for schools or communities.
An afternoon of the conference was dedicated to discussions on how to improve diversity in STEM, including not only gender but neurodiversity, mainstreaming LGBTQ+ and Māori engagement. The challenge was issued by the organising committee for every attendee to try one activity, no matter how small, on returning to their home organisations to move the dial towards improved diversity in STEM.
Rachel Cook, business director of Conference Innovators, the ICWES19 organiser, added: "Bringing together some of the best and brightest from STEM produced an outstanding event. 99 per cent of the attendees were women and their dedication and passion for their industries created an inclusive, positive vibe." 
Backgrounder… Women engineer Auckland for 2023
Dulsha Kularatna-Abeywardana, lecturer in the Department of Electrical, Computer and Software Engineering at the University of Auckland, said: "I really enjoyed the conference; it had a diverse audience, very international and multicultural." 
Kularatna-Abeywardana, who was instrumental in securing the Institute of Electrical and Electronics Engineers (IEEE) Women in Engineering International Leadership Summit for Auckland this December, added: "My long-term takeaway is that even a little bit goes a long way in inspiring someone to pursue a career in STEM. It encouraged me to take my passion project 'Little Engineers' to the next level after seeing all the STEM projects that were conducted across the globe that have left lasting impacts."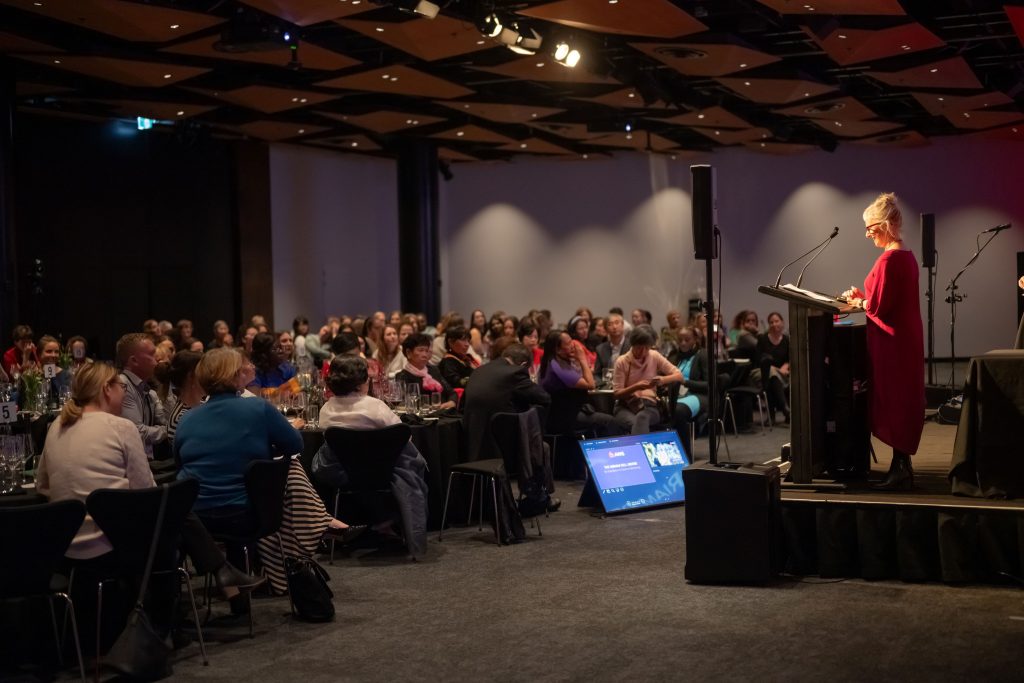 During the Celebration Dinner, INWES (the International Network of Women Engineers and Scientists), the owners of the conference, and co-hosts AWIS presented awards that celebrated women who are contributing to STEM advancement. 
The University of Auckland's Associate Professor of Ecology, Cate Macinnis-Ng, was recognised with this year's Dame Miriam Dell Award for Excellence in Science Mentoring. 
Timewell, the ICWES19 co-chair: "With the range of topics covered, it really was a conference for anyone and everyone working in STEM to learn from each other. It was also a great opportunity to build or renew relationships, and, in particular, a chance for emerging researchers to connect with more experienced women who could advise and mentor them on career progression. Some of the friendships made during ICWES19 will last a lifetime."