A MARKET already worth billions and estimated to reach US$1.2 trillion by 2027 is on its way to having a dedicated annual event based in Asia.
This lucrative industry is not centred on fintech, pharmaceuticals or the glamour of entertainment, but an age-old tradition securing its place in the digital economy: handicrafts.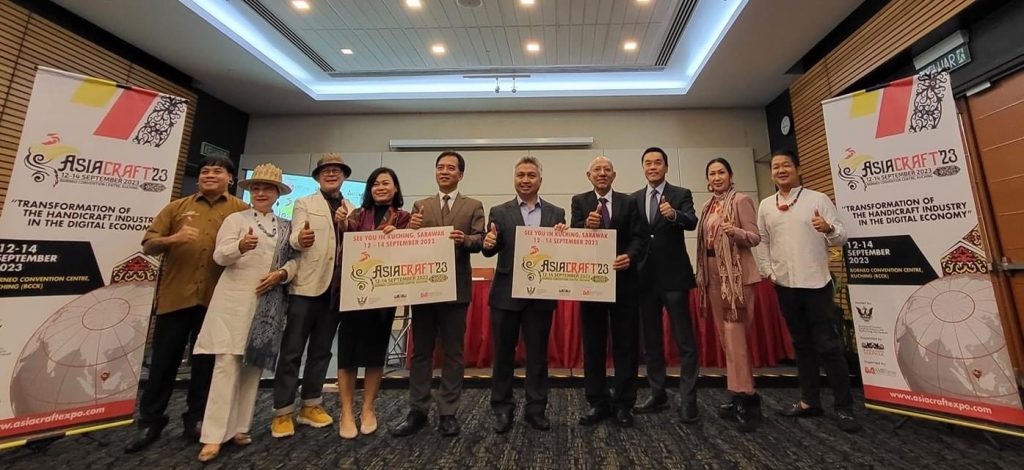 The Malaysia-Borneo state of Sarawak is preparing to welcome 5,000 trade buyers and more than 230 exhibitors to Asiacraft 2023 Expo and Conference next September at Borneo Convention Centre, Kuching.
AMB Tarsus Events Group – part of London-based Tarsus Group – wants to position Asiacraft Expo as an annual B2B event as Sarawak and Malaysia seeks a bigger slice of the arts and handicraft industry.
Business Events Sarawak is positioning Asiacraft as a homegrown event that also connects the state's local manufacturers and suppliers with international markets as Malaysia emerges from the Covid slowdown.
According to ResearchandMarkets.com, the global handicrafts market size reached US$680 billion in 2021 and is expected to grow by 10.4 per cent to reach US$1.25 trillion by in the next five years.
More… ICCA opens new chapter with Sarawak library
Sarawak's deputy Minister of Creative Industry and Performing Arts, Snowdan Lawan, said: "The arts and handicraft industry plays a crucial role in our economy as it employs thousands of Sarawakians mainly in SMEs and home-based industries.
"It is part of the Sarawak government's Post Covid-19 Development Strategy to preserve heritage and culture, and conserve biodiversity… this is an excellent event to achieve governmental objectives and help Sarawak's arts and crafts communities interact with influential buyers and collaborators."
Under the theme "Transformation of the Handicraft Industry in the Digital Economy", Asiacraft 2023 Expo will introduce digital innovations in product designs and online marketing platforms that can be adopted by SMEs and home-based industries. The expo will include an international conference, the Best-at-Show Awards, live demonstrations, business matching sessions and discussions about the industry.
Backgrounder… Sarawak roars with 109 events
BESarawak CEO, Amelia Rozman, said: "The expo is a high-value event where business events are supporting the growth of other sectors such as arts, crafts and retail. This is how the business events sector is collaborating with others to support growth and productivity."
Nasir Mohd Ashraf, chairman of AMB Tarsus Events Group, said the Asiacraft Expo was "an excellent example of a successful public-private sector partnership where the private sector finance and operate the Expo with support and direction from the Government".
Asiacraft 2023 – the Premier International Arts, Handicrafts and Culture Exhibition and Conference – is scheduled for September 12-14 at Borneo Convention Centre, Kuching
Main picture: traditional Borneo dancers in Sarawak wearing costumes crafted by local handicraft experts