CLAIRE CHONG has moved from Pico Group to join Uniplan as managing director in Shanghai as the brand experience agency strengthens its presence in Greater China.
The Germany-headquartered company said the move was  "inspired by the changing landscape of the experiential marketing industry and the need for new multidisciplinary approaches".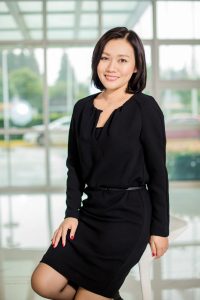 Chong is described as a mission-driven integrated marketing professional who has worked across a range of platforms. She was general manager with Pico's corporate accounts team in Shanghai and previously with George P Johnson in Beijing.
"She's a natural client service expert, with the drive to achieve business objectives and deliver sustainable value to brands," said a Uniplan spokesman.
"While working with some of the best integrated and experiential marketing agencies in Greater China, Claire Chong has built great experience on both the strategic and operational sides of the business.
"At the same time, she has established long-term partnerships with key players in the automotive, tech and consumer goods sectors."
Geraldine Chew, Uniplan's Greater China CEO, said Chong was an "exceptional business leader who will be key in our transition to a fully integrated brand experience agency".
"Together with her team, she will focus on innovation and creativity to create unique brand experiences for our clients through cross-media communication strategies," Chew said.
More… 'Fierce competition' prompts Uniplan into global rebranding
Uniplan said its strategy was to bring gather the "best talent to form a strong and cohesive global leadership".
Chong will report directly to Geraldine Chew and work closely with Uniplan's chief operating officer in China, Tracy Zhou, and office heads across the region to serve current clients and strengthen the agency's presence in Greater China.
Chong said: "I am very excited to join such a dynamic team known for delivering fantastic brand experiences in the region. I also look forward to working closely with the Greater China leadership team to bring Uniplan to the next level, embracing the changes we have seen in the industry this year, and keeping a firm eye on the future, leading our clients to innovate with bold new campaigns and events."