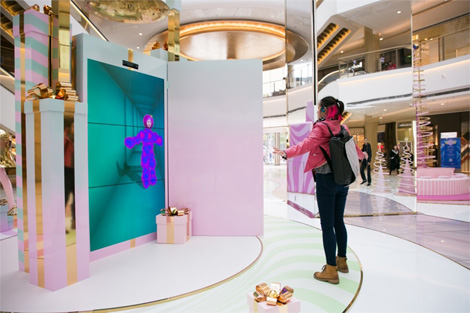 BRAND experience agency Uniplan has announced it is rebranding with a new global corporate identity focusing on "digital and content creation".
CEO Christian Zimmermann says "multi-discipline agencies" have turned the industry into "a volatile field run by fierce competition" and that the company has had to reinvent itself to answer the needs of its clients and address "market evolution".
"Uniplan is increasingly developing into a creative business partner to its clients. We want to create concrete value for our clients using tailored solutions. Consolidating our positioning and overhauling the identity allows us to more clearly signal this development and our ambition externally," says Zimmermann. "Working with our clients, our aim is to transform their brands into a whole new experience for their audiences."
The agency's new motto: "All for that moment", expresses the core of its daily work, creating unique, memorable event moments featuring top talent.
The foundation of the agency's work is the promise to create "a moment of truth and trust", one that is genuine and personal, and which generates added value for clients and their audiences.
Along with the new corporate identity, Uniplan has also developed a new visual appearance. Based on a comprehensive strategic transformation and change process, the corporate design is the visual translation of the new focus.
Chief strategy officer Sarah Zimmermann, who was involved in the Uniplan relaunch, explains: "The goal was to develop a corporate identity that gives us the freedom to express the diversity of our agency group as well as the personality of our offices and individuals. That's reflected in the new corporate design in particular, which within a defined design framework is composed of individual design elements that are freely and playfully combined to form an 'atomic design'. Each application thus becomes a snapshot that, like the brand experiences we create, unites movement, emotion, and dynamism."
The Uniplan website has been redesigned in accordance with the new identity.