THAILAND has been chosen to host the UFI Asia-Pacific Conference 2026 with the decision based on strong support expressed by the country's business event leaders along with impressive strides made in the kingdom's post-pandemic business recovery.
The event would mark a return to Thailand for UFI – the Global Association of the Exhibition Industry, which held its 2016 Asia open seminar in Chiang Mai.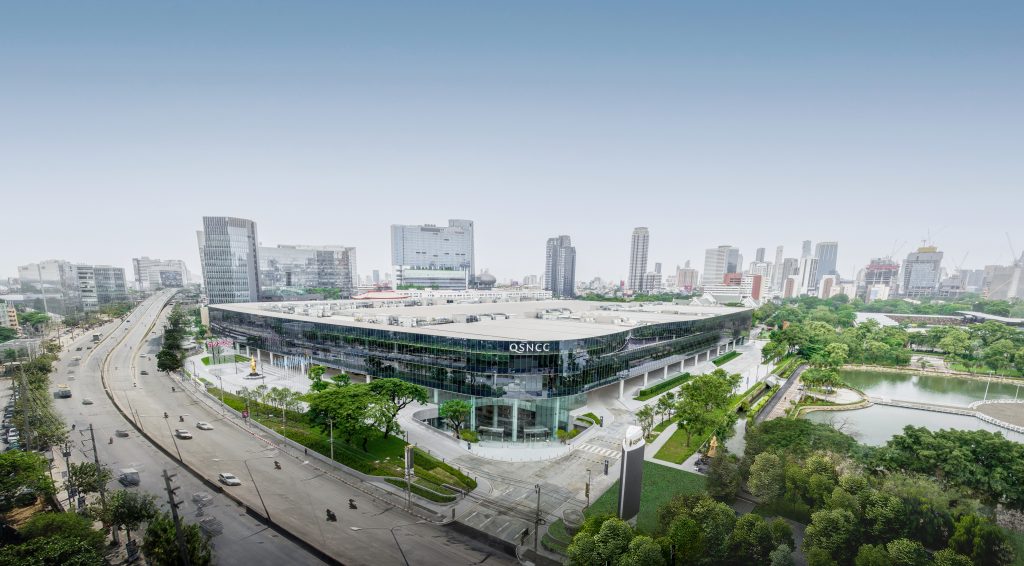 Kai Hattendorf, chief executive of UFI, and Chiruit Isarangkun Na Ayuthaya, president of Thailand Convention and Exhibition Bureau (TCEB), signed an MoU during a press conference at Queen Sirikit National Convention Center in Bangkok.
The 2026 event is expected to attract more than 200 exhibition professionals and decision makers to Bangkok to examine issues affecting the industry, network and explore business opportunities.
TCEB data shows that the kingdom's exhibition industry has rebounded with overseas delegations boosting the upward trend. A bureau spokesman said its partnership with the Thai Exhibition Association formed part of a strategy to attract more international business events to Thailand.
More… Thailand's trade shows smiling again
"The exhibition industry across Asia-Pacific is successfully recovering after the Covid-enforced break," said Hattendorf. "Our UFI global data shows that the region, including Thailand, is on a similar trajectory as other parts of the world. Those markets who reopened first are already reaching their pre-pandemic revenues again – a strong testament to the value of face-to-face marketplaces and meeting places.
"Together, UFI and TCEB will make sure that event industry leaders from the region and beyond will find their time well spent – and leave with new insights, make and renew contacts, explore business opportunities, and experience Thailand's friendship, hospitality and professionalism."
TCEB president, Chiruit Isarangkun Na Ayuthaya, said: "TCEB has been a staunch supporter of UFI through the years and we look forward to working together again to energise the global trade show industry.
More… UFI congress heads to AsiaWorld-Expo
"Thailand is ASEAN's top destination for exhibitions. UFI's decision to bring its Asia Pacific conference to Thailand will help spotlight Thailand's many advantages as an exhibition hub. Additionally, it will offer opportunities for Thai entrepreneurs to showcase their capabilities and expand their network globally.
"The value of hosting an event as important as the UFI Asia-Pacific Conference is undoubtable. Thailand and the region will benefit from the ideas, insights, and friendships inspired by it."
Thailand Exhibition Association and TCEB plan to work closely for the success of the conference as exhibitions are considered vital to the country's trade and industrial development. Exhibition visitors also lead in generating revenue compared to other sub sectors of MICE, according to TCEB.
Backgrounder… Thailand eyes exhibitions rebound
Panittha Buri, president of Thailand Exhibition Association, said: "This will be a tremendous opportunity for our industry colleagues from Thailand as well as those from around the world to reconnect and share best practices within the UFI community."
The latest TCEB data indicate that Thailand's exhibition industry has rebounded strongly with overseas exhibition visitors leading the way. In the nine months from October 2022 to June 2023, the number of overseas exhibition visitors stood at 204,397. This makes up 46 per cent of the total 440,946 overseas MICE visitors recorded.
Exhibition visitors were generated 13,017 billion baht in revenue – half of the total 26,274 billion baht by all business event visitors.