FROM POLE TO POLE and from east to west, buyers and suppliers came out in force for the return of ITB China after a three-year absence due to the Covid pandemic with organisers putting attendance figures at 10,000 for the three-day travel tradeshow.
Several polar exploration specialists were among the exhibitors eager to break the ice and welcome back the return of China's travel business.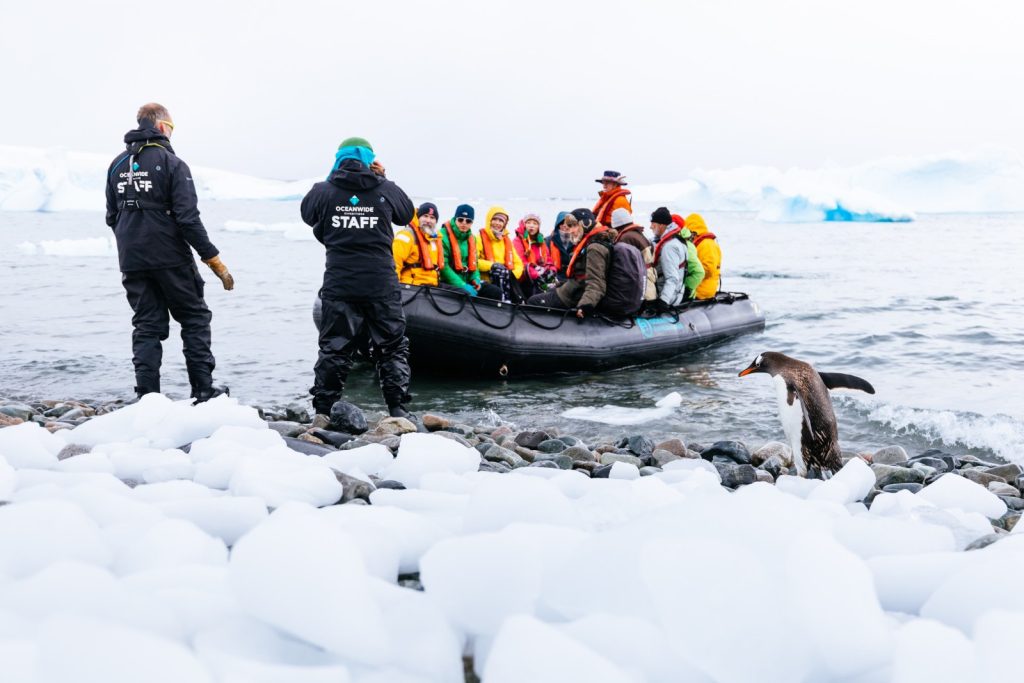 "We are meeting partners whom we have never met in person as we were so locked down for three years," says Florian Piper, sales director with Netherlands-based Oceanwide Expeditions.
"The corona period is over; we are in the process of recovery and we had two brilliant seasons, 2022 and 2023, behind us and we have great seasons coming up."
Piper was captaining one of the growing number of companies offering seafaring tours of the Arctic and Antarctica which have been attracting Chinese travellers. He shrugged off any threat to market share and instead viewed competition as beneficial to his industry.
When asked about the presence of new polar and Nordic expedition companies on the show floor, Piper quips: "It's easily explained because competition follows us!
"We've been of the pioneers in the China market. There are all sorts of operators very perceptive for this kind of travel to the polar regions – but it's a big cake. There's a bit of business for everybody and we're standing out with our kind of product: We feel strongly about nature and wildlife activities, and that's what we're doing. We do not only talk about it we go there and we do it."
More… ChatGPT, TikTok under spotlight at ITB China
As partner destination to this year's ITB China, Saudi Arabia made its presence felt on the showfloor with regular dance displays and pageantry. Neigbouring the Saudi Tourism Authority stand was an interactive pavilion dedicated to the new eco city of Neom. Egypt and Malaysia were among the other destinations with impressive stands.
Still operating on a "pandemic budget" was the VisitBritain stand shared with British Airways and in the shadow of the Middle East giants and Belt-Road destinations. Travis Qian, VisitBritain's executive country director for China and northeast Asia, indicated that the best was being saved for a roadshow targeting buyers in November.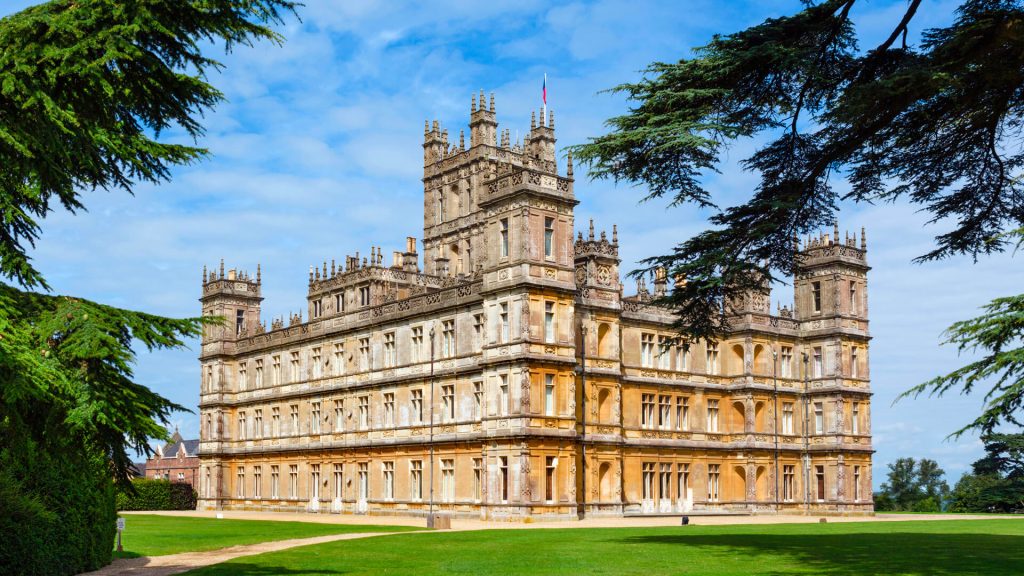 "We are bringing a big sales mission to China later this year – 42 companies already signed up," Travis told MIX. "We're having a residential one here in Shanghai because this is the place to be. This is the main market.
"We're flying in buyers from all across China. We are getting all the top buyers from across the country to join us on that sales mission. It's over the course of three days and will be packed with pre-scheduled meetings and business appointments."
Regarding the show, Travis said: "Our sentiment is very positive. We've got good quality buyers making genuine inquiries in terms of products, experiences, and how we could work together."
Qian added that talks were already underway with Gatwick Airport on the southeast outskirts of London to extend flight services to China. There is also an emphasis on "dispersing" tourism away from London and to the regions including Scotland, Wales and locations such as the castle where much of the popular period drama Downton Abbey was set.
Backgrounder… Italy follows Belt & Road with largest stand
The Asiya Travel Agency, of Azerbaijan, had a more enviable corner location with plenty of footfall passing by. Asiya only deals with the China market, says Sabina Abdulvahabova, the multilingual representative at the stand.
Azerbaijan is one of the countries that have been late in opening up to the modern traveller but Sabina points out that interest from the China is rising and is particularly strong in Guangzhou and Shanghai.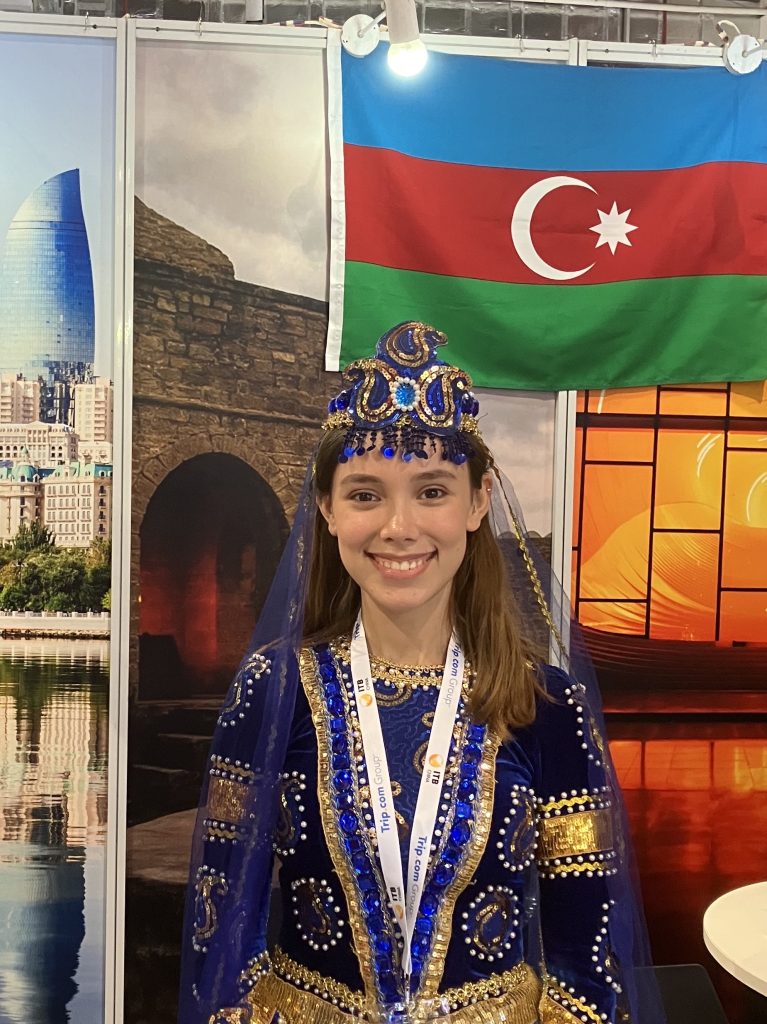 As a destination along the Belt and Road – Beijing's initiative to form a supply chain encompassing China, the Asia continent and Europe – Azerbaijan is part of China's new diplomatic and trade front. But Chinese tourists have more than trade deals on their mind with cuisine being their priority. For homesick foodies there is also a restaurant called Chinatown in the capital Baku with a museum's dining services also proving popular, says Sabina.
While emerging destinations with a rich heritage are a favourite, organisers such as Eric Hu, managing director of Airplus Mobi and Airplus Pro, in Chengdu, are patiently waiting for the luxury segment of the market to "wake up" from the Covid slowdown.
"We want to make the travel experience special, so I prefer to meet with local DMCs," says Eric, whose company also has an office in Los Angeles.
"Recovery from Covid has been tough but the show is absolutely over my expectations," he told MIX. "After three years with the pandemic, it's time to reveal the connections with each other again and prepare for future business.
"It's up to the Chinese people to wake up to that dynamic. During Covid there wasn't really a chance to wake up."
Business is certainly waking up for Eric. Prior to Covid his firm had five people on the payroll, he says that number has now risen to 50.
Direct links with DMCs, hotels and other service providers are also essential for Clio Xhao, procurement director with Guangzhou-based GZL International Travel Service, which specialises in outbound groups.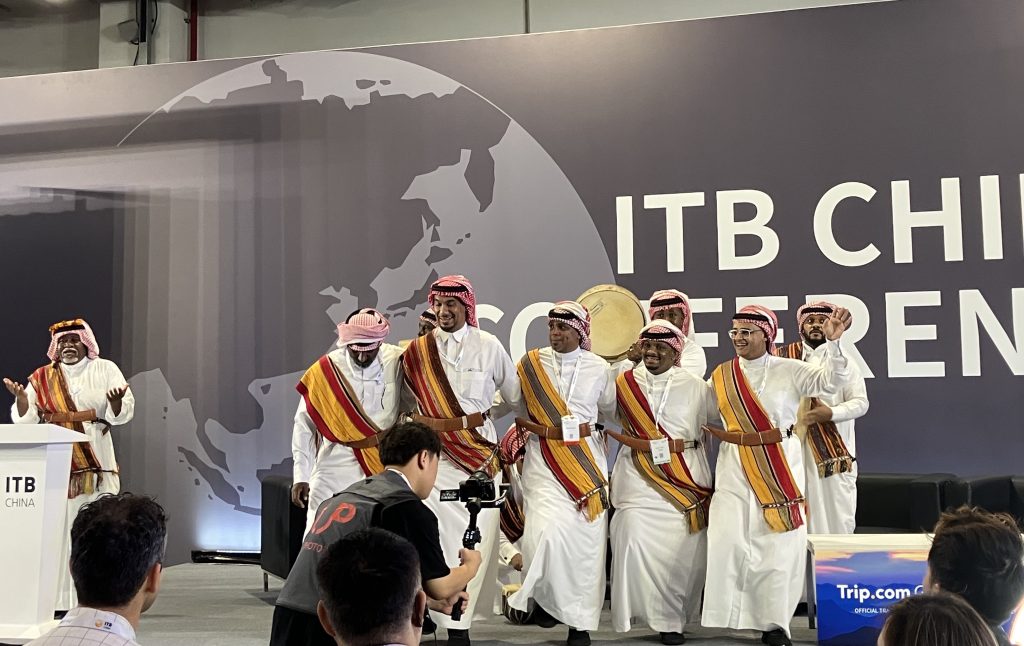 The presence of Middle East destinations and the availability of visa-on-arrival for Chinese travellers all helps as the travel industry shakes off the Covid doldrums. Clio says direct flights from Guangzhou to Dubai and Cairo in addition Saudi Arabia's ambitious plans to welcome 5 million Chinese tourists by 2030 add to the opportunities available.
Receiving many of those Chinese travellers when they land in Europe will be Stefan Maxeiner and his associates from BOHR Omnibus in Germany. With the assistance of Chinese-speaking booth personnel in Shanghai and Chinese staff in Germany, the coach company is already cruising on the autobahn away from the Covid slowdown.
Stefan is also unfazed by the marketing edge of Middle East destinations with luxurious pavilions. "You cannot compare the Middle East and Europe. We're finding a lot of new, interested customers," says Stefan, who also pointed to the practical ease of business: "After the contract [signing] and the money's running… you have a customer, you take the service. This is real life and we will find new customers here as people are very interested in travel to Germany."