VETERINARY specialists in the field of animal cancers will be holding a world congress in Tokyo after the event was secured by Japanese capital's convention bureau.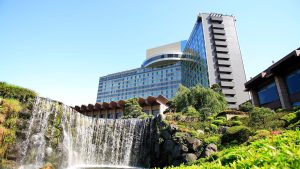 More than 900 participants, including 300 from overseas, are set to attend The World Veterinary Cancer Congress (WVCC) at Hotel New Otani Tokyo (right), March 21-24, 2024.
The congress is held every four years and will be held in Tokyo the first time after Japan's high development in veterinary oncology impressed the Veterinary Cancer Society. City promotion efforts by Business Events Tokyo and a conference subsidy from Tokyo Metropolitan Government were also considered essential in the selection process.
More… Congress finds fertile ground in Tokyo
What stood out most for the conference organisers was the Japan Veterinary Cancer Society's promotion and fostering of professional activities in clinical oncology within Japan.
Tokyo was also considered the centre of research and development into this specialist area of veterinary medicine and the hosting of the congress is expected to heighten Japan's academic expertise in animal oncology.
In addition to cooperating with Business Events Tokyo and colleagues in Japan to stage the conference, the 1,300-member Veterinary Cancer Society is also working with the European Society of Veterinary Oncology, Associação Brasileira de Oncologia Veterinária (Abrovet) and Asociación Mexicana de Oncología Veterinaria (Amoncovet).