The Singapore Tourism Board has announced 83 finalists for the Singapore Experience Awards 2014, a platform that recognises outstanding services offered by Singapore tourism sectors that include Experiential Learning, Business Travel and MICE (BTMICE) among others.
Finalists are running for 25 awards across three categories: Customer Service, Experience and Marketing and Media as well as awards for Outstanding Contribution to Tourism and Special Recognition. New this year is the Best Learning and Travel Experience Award, while revisions to the awards criteria for Customer Service show greater recognition to frontline transport services.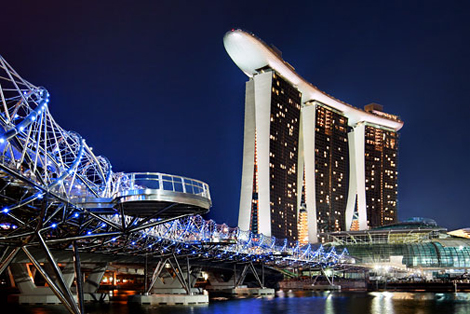 Service providers of business events feature heavily in the line-up, with The Institution of Engineers and Kenes MP Asia nominated for Association Conference Organiser of the Year, Marina Bay Sands and Max Atria @ Singapore Expo nominated for Business Event Venue of the Year and MCI Group Asia Pacific as Meeting/Incentive Organiser of the Year.
Winners will be announced at the award presentation gala dinner, held on 31 October 2014 at outdoor event space Gardens by the Bay in tandem with the Singapore Tourism Board's 50th anniversary celebrations, STB Tourism50, and travel trade festival TravelRave.