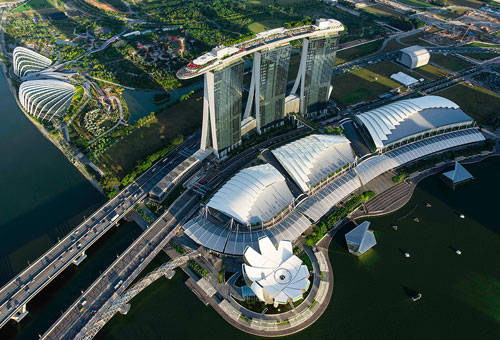 Singapore has dominated the top spots of Cvent's Top 50 Meeting Hotels in Asia Pacific 2017 list, contributing seven of the top 10 players.
Marina Bay Sands (main picture) stole the top spot this year, with Grand Hyatt Singapore, Hilton Singapore and Conrad Centennial Singapore also named in the top five.
Marina Bay Sands revels in record month for events
The other three hotels to make the top 10 were all from Sydney.
Looking beyond the top 10, Hilton, Hyatt and Intercontinental were the most successful hotel chains with the most properties in the top 50.
Top 10 Apac Hotels:
Marina Bay Sands Singapore
Grand Hyatt Singapore
Shangri-La Hotel, Sydney
Hilton Singapore
Conrad Centennial Singapore
Fairmont Singapore
Hilton Sydney
InterContinental Sydney
Pan Pacific Singapore
InterContinental Singapore
The full 2017 list is available on the Cvent website.
10 activities for groups in Singapore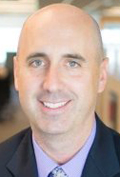 "Hotels have become increasingly focused on developing more meeting and event business, and as such, have become more sophisticated in competing for the most lucrative opportunities for their respective venues," said Kevin Fliess (left), vice president of marketing for Cvent's Hospitality Cloud, which covers hotels, convention bureaus and other event venue owners.
"Hotels continue to advance and expand their group marketing efforts and are increasingly embracing a data-driven approach to more effectively pursue the optimal meetings and events for their venue. This coupled with another year of notable investment in renovation and other upgrades have led to shifts in the rankings as competition remains fierce even in a robust market."
Cvent, a leading meeting technology provider, compiled the list based on meeting and event booking activity through its supplier network, which features more than 245,000 hotels, resorts and special event venues.
Cvent and Lanyon merge following US$1.65bn deal
The properties in the 2017 list are ranked according to various criteria, including total requests for proposals (RFPs), awarded RFPs, total room nights, awarded room nights, major metropolitan area (MMA) market share, conversion rate, and the hotel's unique profile visits in the Cvent Supplier Network.