SANDS CHINA founder and CEO Sheldon Adelson has been described as the "very definition of a pioneer, entrepreneur and philanthropist".
The 87-year-old died from complications related to treatment for non-Hodgkin's Lymphona, Las Vegas Sands announced, adding that Adelson's legacy "will live forever in Macau".
Adelson rose from humble beginnings in Boston, USA to become Asia's most recognisable casino mogul and was at the forefront of developments in the region including Marina Bay Sands, Singapore, and in Macau with The Venetian, The Parisian and other hotels along the Cotai Strip.
More… Macau-Hong Kong bridge a 'catalyst' for MICE – Adelson
He is credited with transforming Las Vegas, where he purchased the Sands hotel, into a convention city and having pioneered the growth of the MICE industry along with the concept of the integrated resort – a hallmark of the development of Sands Cotai Central in Macau.
Adelson's foray into the business events industry began with his own computer show, Comdex, in Las Vegas where he recognised the potential for using large hotels as conference venues. He is also credited with highlighting the opportunity of developing Cotai, which was formed by linking the Macau islands of Coloanne and Taipa.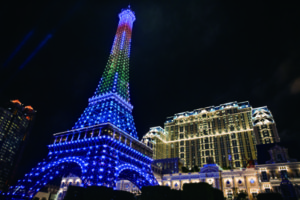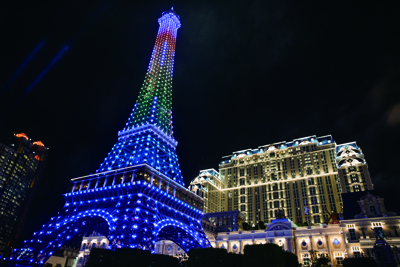 "We will never forget his contributions to the development of Macau, which go back to his bold vision of creating the Cotai Strip," Sands China said a statement.
"We will never forget his contributions to the development of Macao, which go back to his bold vision of creating the Cotai Strip. His investment in Macau, its industry, its people and its community have both literally and figuratively changed the landscape of our city in more ways than one – something manifestly evident whether examining the shimmering Cotai skyline or reflecting on the rocket-paced professional growth and development of Macau's integrated resort talent."
More… The Parisian Macao opens amid cascades of pyrotechnics
Sands China said Adelson's firm belief in philanthropy would have a lasting impact in Macau "where his generosity of spirit lives on in our team members, who serve our community through Sands Cares initiatives like the Sands Cares Ambassador programme".
After Macau's gaming-operator licences were opened up for international investment, Adelson opened Sands casino and hotel in 2004.
"He then followed up that unparalleled success with yet another game-changer: The Venetian Macao – creating an instantly recognisable and iconic landmark… including one of the largest convention and exhibition facilities in Asia," Sands China said.
"Even after the completion of five industry-changing business and leisure properties, Mr Adelson remained unwavering in his desire to continue to invest in Macao. Our hearts are heavy at the thought of the missed opportunity to enjoy his charisma, charm and pride at the opening of The Londoner Macao."