AIME navigated the economic fallout out of bushfires in Australia and the coronavirus outbreak to deliver a show hailed as an "invigorating industry event" with 10,000 business meetings across three days – and a "tinge of relief" among organisers.
Talk2Media and Events, which has managed the Asia-Pacific Incentives and Meetings Event in Melbourne for the past two editions, said more than 2,500 visitors and 300 exhibitors attended.
Overall registrations saw a 20 per cent uplift despite current reduced levels of international travel due to the Covid-19 virus outbreak, said a spokesman for AIME, which operates under Melbourne Convention Bureau.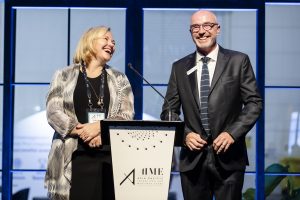 Matt Pearce, chief executive of Talk2Media, said organisers agreed to hold the show despite escalating event cancellations and China-based buyers and exhibitors having to pull out due to travel bans.
Pearce said less than 5 per cent of the show's buyers were due to travel from mainland China and their cancellations were accepted as the government there had imposed travel restrictions.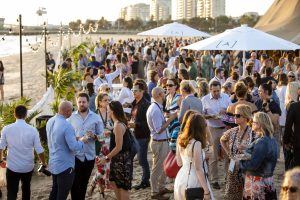 This led to urgent negotiations with exhibitors who were persuaded to plan ahead and look towards other buyers as organisers continued to put the February 17-19 show together.
"We worked hard with the exhibitors and those who were weighted towards China," Pearce told MIX as AIME 2020 concluded. "We went to them and advised: 'China's off the table guys; you can't do it, so what's your next market?
"Between us we were all able to pull something together. It wasn't necessarily going to be perfect, but we all understood we weren't in a perfect world at the moment.
More: AIME shrugs off China travel limits
"I feel it was combination of making the best out of an unfortunate situation."
With plans already underway for AIME 2021 next February 22-24, Pearce said the feedback from exhibitors has been positive with a sense of the industry rallying to overcome the present challenges.
"We've been told that business is being written; we've been told meetings have been good and positive; we've been told the quality is there and business being done and explored with leads taken.
"That's what you expect a good show to have, but it's doused with a tinge of relief as well. Even with what some of these guys are going through they're saying: 'we can still do business; we can still get something short and medium-term as well.
More: AIME rounds up association chiefs
"Overall there's a sense of 'we're pleased we put the show on; pleased we can get business out of it, and there is a light at the end of the tunnel. Let's keep going."
Kicking off the three-day event, the Knowledge Exchange connected delegates from all over the world for a day of education and community building and were welcomed by the Victorian Minister for Tourism, Sport and Major Events, Martin Pakula.
Speakers during the day included Holly Ransom, CEO of Emergent, and Christopher Kai, CEO of The Mathem Group. This was followed by two days of business on the show floor focusing on commercial outcomes.
Gareth Martin, CEO of Business Events Perth, said, "AIME is one of our key events of the year and it's great to meet with national and international buyers to showcase Perth. We've been the Perth Convention Bureau for the last 48 years and have recently changed our name to Business Events Perth.
"AIME provided the perfect platform to explain how this renaming is part of the bigger story of change for Perth over the past five years and how Western Australia is, more than ever, a leading business event destination."