A GLOBAL advocacy organisation for the conference and incentive industry has welcomed Business Events Sarawak CEO Amelia Roziman into its Hall of Leaders – making her the first woman from Malaysia and Asia to receive the honour.
Entry into the Events Industry Council's Hall of Leaders is recognition of a person's dedication to their profession and contribution to the wider industry.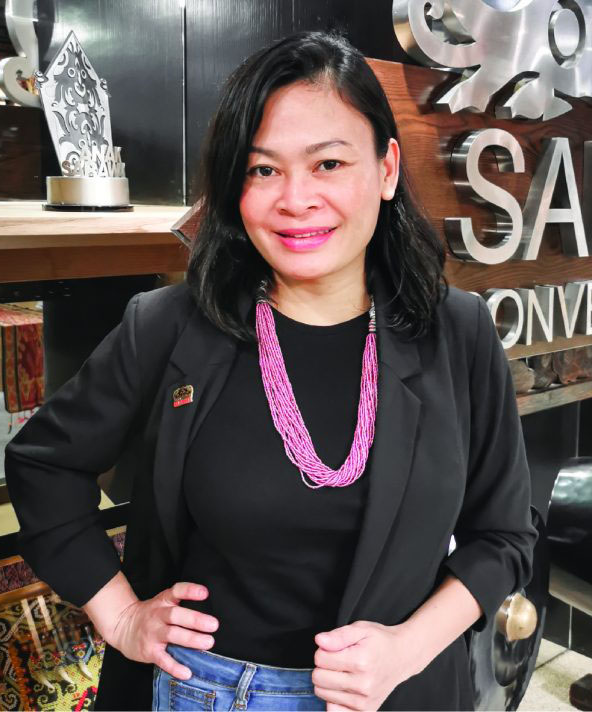 "This award is dedicated to every little girl and woman who grew up in a small town, with big dreams and even bigger obstacles that no greater than the strength within them," Roziman said during the ceremony at IMEX America in Las Vegas, which she shared on social media.
"Thank you so much to the Events Industry Council… for honouring me as one of the recipients of the Hall of Leaders Award – for being the first woman in Malaysia and from Asia to receive this award – a lifetime opportunity that I will never forget."
Roziman also paid tribute to her family, industry association representatives who backed her candidacy and BESarawak, along with the state's tourism and creative industries.
She hails from the indigenous Bidayuh tribe of Sarawak and is passionate about developing her homeland and providing opportunities for its communities, reads a testimonial backing Roziman's candidacy for the Hall of Leaders. "This inspired her to lead the business events sector into a new era of purpose and value."
With more than 21 years of branding, marketing and PR experience, she started her career in the sector as a sales coordinator and within 12 years became chief executive of what is now BESarawak.
Roziman is regarded as a pioneer in her field.
"In 2019, Sarawak became the first destination in Malaysia to take a holistic approach to business events with legacy impact and sustainability initiatives spearheading this transformation in the country," the testimonial continued.
"Amelia succeeded in developing and implanting a five-year advocacy marketing plan called 'Sarawak 2030' to the government sector with a vision of transforming the business events ecosystem entirely.
More… Sarawak to make history at IMEX
"The first outcome of this plan was the inclusion of business events as one of the priority sectors in the Sarawak Government's Post Covid-19 Development Strategy 2030 — officiating the government's recognition of and support to the sector.
"The next anticipated outcome is that by 2030, legacy impact and sustainability will be second nature to the business events sector. This advocacy plan won the ICCA Best Marketing Award – Communication Category in 2021."
Roziman has contributed to Sarawak's total win of 26 awards for destination marketing initiatives and received five professional awards, a spokesman for BESarawak said in the supporting statement. Her most recent came in 2021 as the first person in business events to receive the Ahli Bintang Sarawak (Member of the Order of the Star of Sarawak) medal from the Governor of Sarawak for her contribution to the business events sector in the Malaysian state on Borneo island.
Main image: Amelia Roziman (centre) after receiving the award in Las Vegas – picture sourced from LinkedIN