LINGERING uncertainty over global travel due to the Covid pandemic has triggered a shake up in Tourism Australia with Penny Lion set to leave the organisation.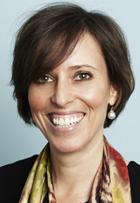 Lion, one of the most recognisable faces to international event organisers dealing with  Business Events Australia, will continue with the agency for a few months in an advisory capacity, but officially stands down as executive general manager for events July 1.
Tourism Australia said the decision followed a recent global review of the agency's business plans ahead of the new (2021-22) financial year. The changes will see a reorganisation of Tourism Australia's international, events and business events operations.
"The past 18 months have been the most challenging that our industry has ever faced and throughout the crisis we have continued to adapt our business operations to place resources where they are needed most," said Phillipa Harrison, Tourism Australia managing director.
Harrison said the departure of Lion was among the most significant changes to the business.
"After more than 10 years with Tourism Australia we are sadly farewelling Penny Lion who has done such a tremendous job heading up both events and business events in our organisation," Harrison said.
"Penny's vision combined with strong commercial business acumen has resulted in business events being elevated within Tourism Australia with excellent results. With Penny's departure, our intention now is to continue with Penny's vision by integrating business events more across the whole business.
"Penny will continue to assist our business in an advisory capacity for business events which we are extremely pleased about. This will also assist us in further embedding business events within our organisation."
Backgrounder… Australia bolsters global campaign
Lion's achievements during her time at Tourism Australia have included consolidating Tourism Australia's approach to marketing Australia as a business events destination internationally through B2B marketing and trade marketing programs; overseeing the Business Events Bid Fund Program, Advance Program and Business Events Boost program; the launch of the Australia Next publication and the Australia Innovates series.
Harrison said that with international tourism "remaining on hold" due to ongoing travel restrictions and border closures, Tourism Australia's would continue focusing on rebuilding domestic tourism for leisure and business events while emerging markets such as New Zealand.
More… Travel bubble: Australia woos NZ
Tourism Australia said its Business Events Australia distribution and partnerships will come under Robin Mack, who has been promoted to executive general manager – Business Events Australia, in addition to his commercial role on the executive team. Business Events marketing will move to the wider marketing team, led by chief marketing officer Susan Coghill.
"Working at Tourism Australia and working with the business events sector to grow the opportunity for Australia has been such as great honour," Lion said.
"Australia has a fantastic business events offering and there will no doubt continue to be strong demand to host international meetings, congresses and corporate incentives here in the future once we get beyond the immediate crisis. And the advantage of business events are the long lead times so that the work of Tourism Australia with industry can continue to deliver successful business outcomes in the future," she said.