A CHAPTER representing Asia Pacific is striking a double in the history stakes by being the largest membership body of  global conference-organiser association ICCA and co-organising the first dual regional summit with BE@Penang – Malaysia's biggest business events conference.
The two-day conference at the Setia SPICE Convention Centre was co-organised by Penang Convention and Exhibition Bureau, event planners Anderes Fourdy and ICCA Asia Pacific Chapter, was attended by 300 delegates from 20 countries and regions.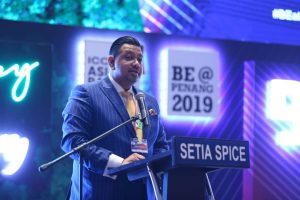 ICCA, the International Congress and Convention Association, has seen a 200 per cent increase in membership since 1995. It now has 291 members spanning 16 countries and 100 cities from New Zealand to China, making it the association's largest chapter.
Ashwin Gunasekeran, chair of ICCA's Malaysia committee and CEO of Penang convention bureau, said the event marked a historic collaboration between ICCA and BE@ Penang, which has become Malaysia's largest business events conference.
"In four years, BE@ Penang has featured more than 60 expert speakers and approximately 600 delegates from across the world with the objective to get the business events industry and its stakeholders to be more engaged and empowered," Gunasekeran said. "This dual conference is historic."
More on Penang – George Town and beyond
Over the course of two days delegates heard from more than 40 experts, all sharing their insights on the overarching theme of "Be of the Future Now". Sessions ranged from finding opportunities in crisis and the potential in experiential and immersive business events, to sustainability into the industry.
James Rees, ICCA president, said this first-of-its-kind event echoed the type of change his campaign to lead the association in 2018 had been based upon.
More: Xiamen welcomes ICCA execs
"I'm very passionate about making sure ICCA does the right things, adapts its business and is able to provide the right services to its members wherever they are globally," Rees said.
"When I stood to be president in my campaign leading up to the congress in Dubai in 2018, that was my key message: one of innovation, one of creativity and one of ICCA seeking to adapt. This summit is a great example of that new regime allowing the Asia Pacific region to really develop its business events industry."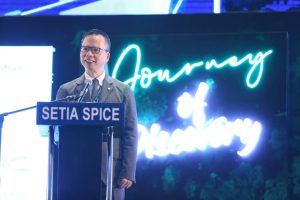 Jason Yeh, who chairs ICCA's Asia Pacific Chapter, said: "This summit is specifically designed for our region to meet and interact as a chapter outside of the annual ICCA Congress and IMEX in hopes of fostering better relationships and mutual interactions that would benefit our chapter, as well as to leverage on the growth of the industry".
Antonio Codinach, APAC regional business director for the PCMA (Professional Convention Management Association), said Asia Pacific was now ICCA's largest regional chapter. With steep rises in the region's business events industry each year the summit comes at a time when Asia Pacific is coming to the fore in the sector.
"ICCA being just one of the events that has expanded their presence into Asia Pacific shows us how there is room for growth in the industry here. The industry in this region has much to offer when it comes to talent, when it comes to expertise or, for certain countries as well, cost competitiveness."
Located off the northwest coast of Malaysia, Penang hosted to 2,733 business events in 2018, adding more than US$300,000 into the local economy, according government figures.
In 2020, the island state will roll out its Experience Penang 2020 campaign.