SINGAPORE-BASED conference organiser Nancy Tan has been elected to lead the World PCO Alliance as it prepares for a post-Covid era with a vow to grow the organisation.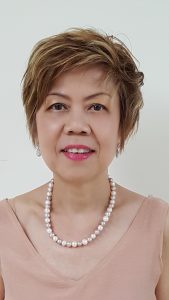 Tan, who is managing director of Ace:Daytons Direct, was elected president at the alliance's annual general meeting to serve a two-year term commencing July 1.
Sumate Sudasna, managing director of Conference and Destination Management (CDM), who is also president of Thailand Incentive and Convention Association, will serve as the association's treasurer.
Tan, one of the founding partners of PCO World Alliance, which was formed in in 2009, takes over from Noel Mitchell, of Dublin-based Keynote PCO.
"I am very honoured to assume this new role," said Tan. "Thanks to Noel Mitchell, our immediate past-president and all our past presidents for having laid the foundation. I am very excited to work with them and our other new officers to contribute to the alliance's continued growth, and to serve our members from around the globe as we all look ahead to a new, post-Covid normal."
André Vietor of Spain's BCO Congresos, who was elected vice-president, said: "These are critical times for our profession and the whole meetings industry, and we are ready to lead the change towards a new era post-Covid."
Backgrounder… Nancy Tan takes VP role at World PCO Alliance
Kaoru Shibuta, executive managing director of Congrès Inc, was re-appointed as the alliance's secretary-general and the secretariat will continue to be managed by the Japan-based company.
The World PCO Alliance's mandate includes the collective exchange of education, technology, and other information for the mutual benefit of the industry and ensuring the effective global promotion of its clients' events. The organisation comprises 20 leading PCOs in the meetings industry from around the world.