BUSINESS travel company CWT has overhauled its leadership with a new chief executive and new people covering finance and strategy as it navigates out of a tumultuous period that saw the Covid slowdown and bankruptcy proceedings against Carlson Travel's original owning family.
Patrick Andersen has been promoted from chief commercial officer to CEO succeeding Michelle McKinney Frymire who joined CWT as it steered through bankruptcy action last year against Carlson Travel, which operated the former Carlson Wagonlit Travel.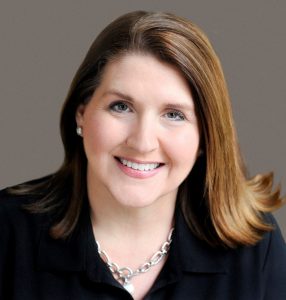 "Leading CWT through such a critical phase in its evolution has been a great honour," said McKinney Frymire in a company statement.
"We have made substantial achievements during extraordinary times, and I am grateful to our global team and customers for their trust and supportive partnership. Now, with a strong financial foundation in place, CWT is positioned to accelerate its growth plan and I'm pleased to pass the baton to Patrick."
Andersen's promotion comes as CWT appoints Jim Shepherd as senior vice president, corporate finance, Lisa Papageorge as vice president treasurer, and Julia Kou to the newly created role of chief strategy officer.
More… All is forgiven: CWT rejoins GBTA
Bill Courtney, CWT's chief financial officer, said: "Their experience across a wide range of financial, treasury and strategy matters, further strengthens our finance and strategy team."
The 2021 bankruptcy proceedings led to the billionaire Carlson family, one of the wealthiest in the US state of Minnesota, "out of the namesake business where they made their fortune", according to a report in the StarTribune.
"As the [Carlson Wagonlit] firms restructured US$1.6 billion in debt, members of the founding family last year traded their ownership interest in the firms for debt forgiveness, and a group of financial institutions and bondholders became owners," the newspaper reported this week.
Backgrounder… Laura Wang joins CWT as China supplier director
Andersen joined the company in in 2008 and has overseen several initiatives including the launch of myCWT China, expanding RoomIt by CWT and developing long-term GDS technology partnership agreements. He has more than three decades of experience in global travel and  logistics, with various international leadership roles at Deutsche Post Worldwide and DHL.
Main picture: Patrick Andersen and Julia Kou, one of the new management team in CWT's finance and strategy team