MALAYSIA conference organiser Anderes Fourdy has expanded into neighbouring Singapore after a deal with The Travellers DMC.
The move is seen as the start of further international expansion once Singapore operations have been established and duplicating the PCO's success in Malaysia, Anderes Fourdy bosses said in a statement following the shareholders agreement.
The Covid-19 pandemic and the city state's rankings among the Top 10 business event destinations globally were also cited as spurring the decision to set up a Anderes Fourdy Events Singapore (AFES) branch.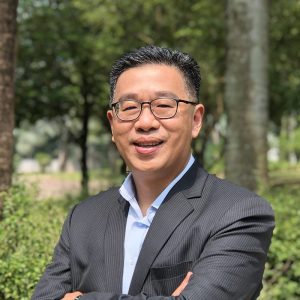 "We've always been looking at Singapore. It has always been one of the Top 10 BE destinations in the world. Our partner, The Travellers DMC, was eager to pivot and we are eager to duplicate our success in Malaysia," said AFE co-founder Fu Kei Cheong.
Yvonne Low, executive director of The Travellers, said: "The Covid-19 pandemic was a catalyst. It jolted us sufficiently to relook at our plans and hasten our resolve."
Both executives said the timeline to start a new PCO in Singapore was relatively short but the decision to partner was even swifter.
"We have known KC since we were colleagues some years back," said Low, referring to AFE co-founder, Fu Kei Cheong.
"He has since become a [business events] key opinion leader and the most-respected PCO in Malaysia within a few short years.
"AFE is well known in the Asia-Pacific medical and life-sciences field as most of the congresses they organise are within these sectors. Their client profile is exceptional and they manage a number of regional and national associations as their Association Management Company (AMC)," said Low.
AFE is already working on training with weekly meetings that include standard operating procedures and technical knowledge.
"AFES is a natural progression to keep the congresses and clients within the AF Group," KC Fu said. "Working closely with the Singaporean associations and Singapore Convention Bureau, Yvonne and I look forward to bring and deliver our first congress in Singapore very soon."