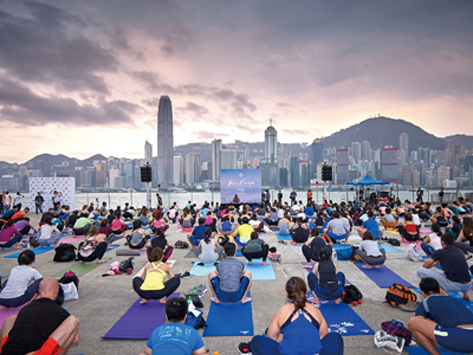 MACAU event organisers will be pressing local officials to make land available for open-air corporate and marketing activities following the success of a harbourside project in neighbouring Hong Kong.
The move comes after a presentation to the Macau Incentive and Special Events Association (MISE) by Maureen Earls (below), managing director of Central Venue Management, the company that operates the prime waterfront venue with impressive views of Hong Kong's skyline.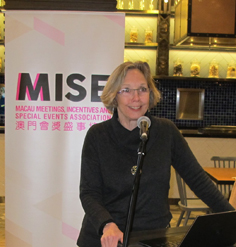 "Macau has a lot to learn from the Hong Kong experience," said Bruno Simoes, secretary of MISE.
"The successful story of the Central Harbour Event Space could be easily applied in public spaces in Macau such as the large deck facing the Nam Van lakes, Sai Van Lake, and the wonderful space in front of Taipa houses."
Simoes said groups visiting Macau needed corporate event venues beyond the luxury casino-resorts of Cotai. This would highlight the Chinese region's unique and historic areas while making use of vacant land.
Earls told how the Hong Kong SAR Government "found an out-of-the box solution to unused land and the need for large scale entertainment in Hong Kong.
"By using a short-term tenancy agreement, they were able to have a private company manage the Central Harbourfront Event Space to maximise the variety of events," she said.
"These events range from small community events to large-scale imported events, keeping HK vibrant with local and international media coverage."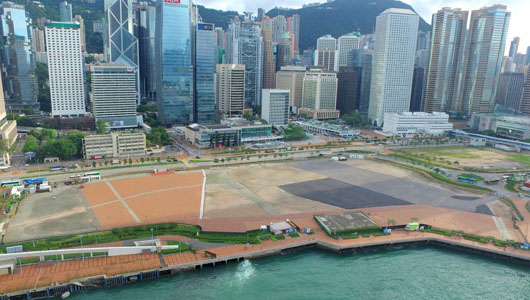 Central Harbourfront had become a venue for activities ranging from auto and sports-brand experiential campaigns to public events such as the Clockenflap music festival, and food and wine fairs.
Earls had previously worked with Simoes on the Macau handover ceremonies and the British farewell to Hong Kong in 1997.
She told the MISE gathering that organisers in Hong Kong had seen a steady decrease in suitable land available for events until they started to lobby the government.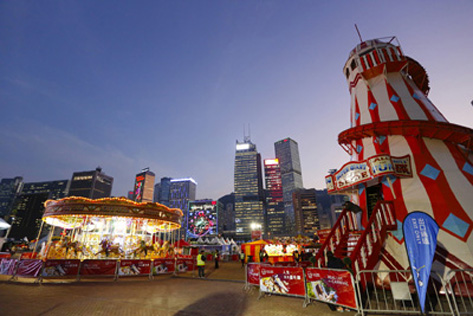 Earls credited the Hong Kong government for its vision in making Central Harbourfront available for corporate and public event organisers. Half the events at the 8.5 acre site over the course of a year must be government or publicly organised festivals or charity efforts.
Simoes told MIX that the Central Venue Management experience served as a case study for Macau and officials would be urged to consider making a similar type of space available to event organisers.
Earls' presentation formed part of MISE's first event of 2018 and was held at FW Rio Grill & Seafood Market, a new venue in the Fisherman's Wharf precinct.
Pictures, from top: Yoga as part of a sports festival at Central Harbourfront Event Space; Maureen Earls addresses the Macau Incentive and Special Events Association; a bird's-eye view of the space, and the AIA Carnival, one of the annual events at the waterfront venue.