'DUAL IMPACTS' from Covid-19 and social unrest in Hong Kong have been cited by the Association of Corporate Travel Executives as among the blows forcing the organisation into bankruptcy.
And according to one corporate travel expert in Asia, ACTE's disbandment means the non-profit business model for industry associations has also been thrown into doubt.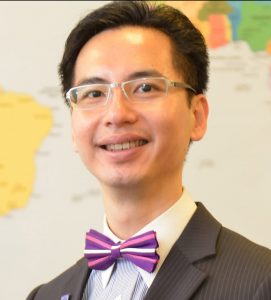 Benson Tang, a former senior executive with ACTE in Asia Pacific, told MIX that members of corporate travel associations would soon seek organisations with more financial clout to represent them.
ACTE has ceased operations and filed for Chapter 7 bankruptcy under United States law, which will put the association into liquidation.
The news comes as another corporate travel association, GBTA, struggles with internal difficulties with its CEO, Scott Solombrino, being investigated over allegations of workplace abuse including racism.
ACTE generated most of its revenue through conferences and events with several in Asia. Its 2019 Global Summit in Macau was cancelled due to disturbances in neighbouring Hong Kong raising concerns for international delegates who needed to transit via the city.
"It's a very challenging time for the industry and with governments even having to step in with the case of Cathay Pacific," said Tang, who set up Corporate Travel Community (CTC) in Asia under Informa Markets, an exhibition organiser and publisher.
"If you look at all these ACTE member companies – airlines, hotels, ground transportation – they are all hard hit at the moment if not helped by their governments. So there is no money left for marketing, sponsorship and membership."
More… Airlines missing out on corporate group travel
Tang said the field was now open for organisations such as CTC, which was backed by Informa's multiple revenue streams and did not depend on membership fees, to represent corporate travel executives.
ACTE was founded in 1988 as non-profit organisation representing buyers and suppliers in the corporate travel industry.  It had around 1,800 members worldwide with about 500 in Asia Pacific including in-house corporate members in institutions such as Goldman Sachs, travel management companies such as Amex, and a substantial membership in India.
ACTE said in a statement: "The dual impacts of the cancellation of the Asia conference due to the security situation in Hong Kong and the COVID-19 pandemic cancellations have been blows that ACTE, as a small, non-profit association has not been able to withstand,"
Covid also resulted in the cancellation of ACTE's 2020 Global Summit in New York.