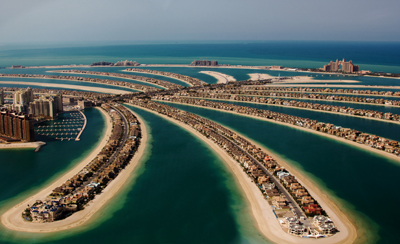 The Dubai Association Centre is launching its first association-dedicated conference in December in a move to boost interest in the region.
The Dubai Association Conference is due to take place December 11-12, 2017 at the Dubai World Trade Centre.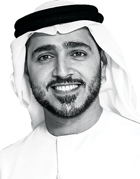 Issam Kazim (right), CEO of Dubai Corporation for Tourism and Commerce Marketing, says: "As associations look to expand their footprint around the world, our aim is for Dubai to be at the top of their list. We are confident that the Dubai Association Conference will greatly support our efforts in welcoming more associations to Dubai, offering an opportunity to experience first-hand the emirate's innovative and cutting-edge knowledge and expertise that is available for each to tap into.
"This conference will also help us continue to position Dubai as a premier host city for business events, reflecting our ambition in discovering solutions to worldwide challenges, the diversity of our economy, and our keenness to collaborate."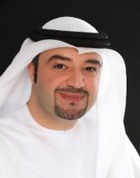 Hassan Al Hashemi (left), a member of the Executive Committee of DAC and vice president of International Relations, Dubai Chamber, says: "We are delighted to be launching this premier international event in Dubai as it will strengthen the emirate's position as the leading centre for professional associations in the Middle East and North Africa region.
"The conference will serve as an ideal platform for attracting associations from around the world to Dubai, which will ultimately improve the competitiveness of its business community, and contribute toward the emirate's transition to a knowledge-based economy."
Conference goals
Under the theme of 'Building a Community', the Dubai Association Conference targets associations looking to expand within the Middle East.
Association executives from regional and international associations, government representatives, university faculties and students as well as other professionals with an interest in developing associations are expected to attend.
Speakers are expected to cover membership, online communities, restructuring education, volunteerism and governance among other trends.
Al Hashemi says the event will also support objectives outlined under Dubai Chamber's 2017-2021 strategy, including its aim to boost the emirate's global profile as a preferred hub for trade and investment.
Strategic partners include PCMA, ASAE, ICCA, The Global Association Hubs Partnership and MCI.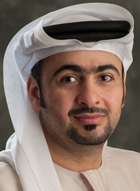 Ahmed Alkhaja (right), senior vice president, venues, Dubai World Trade Centre, said: "The inaugural Dubai Association Conference, hosted at DWTC, is set to serve as a distinct platform to support the growth and development of local and global associations regionally. This will be achieved by connecting industry professionals, facilitating discussions and knowledge sharing, helping to create new associations and supporting the expansion of established ones in the region.
Furthermore, the highly-anticipated conference helps to reaffirm Dubai's role as a leading business gateway that leverages a coordinated approach to bringing associations and conferences to the country with the aim of connecting people across a diverse range of interests."
Dubai Association Centre
DAC was established by the Dubai Chamber of Commerce & Industry, Dubai Business Events (part of Department for Tourism and Commerce Marketing) and the Dubai World Trade Centre in response to the surge in the demand for association engagement in the UAE and the Middle East.
It offers assistance for the establishment of non-profit, apolitical, and non-religious professional associations and trade bodies in the Emirate of Dubai.
Its main objective is to become a platform for dialogue and education for associations interested in exploring opportunities in the Middle East Region.