IBTM World has revealed that representation from China at this year's show has increased by 450 per cent in net space compared to 2018, in addition to strong sales from across Asia Pacific.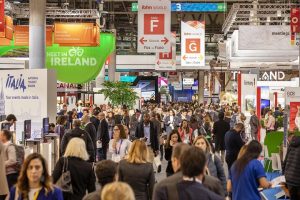 As a consequence, there will be two China pavilions at the event taking place in Barcelona, November 19-21.
The first pavilion will feature 10 exhibitors from Zhejiang province all new to IBTM World. The second pavilion will include exhibitors from Hangzhou, Zheijiang's provincial capital in addition to representatives from Xiamen and China Star, one of China's leading DMCs and PCO.
IBTM World has seen further increases in net space this year from across the rest of the Asia Pacific region (an overall increase of 18 per cent compared to 2018), including Malaysia (+19 per cent), Singapore (+16 per cent), Macau (+10 per cent) and the Philippines (+8 per cent).
Galaxy Entertainment Group, which announced the building of a new convention centre in Macau, is taking a stand at the event for the first time this year.
More… Trade-show rivalry to hot up with IBTM Asia Pacific
Singapore Tourism Board is further increasing its presence at IBTM World with more partners and a larger representation from the Mandarin Orchard, the newly renovated Raffles Hotel and SingEx, one of the main venue management and consultancy companies in Singapore.
New exhibitors from Tokyo will be attending the show independently for the first time to promote the city ahead of the 2020 Summer Olympics. Kyoto Convention & Visitors Bureau will also be returning.
"The increasing number of Chinese and Asia Pacific exhibitors at IBTM World is a natural result of the success of our IBTM China event, as well as the introduction of the newest event to our portfolio, IBTM Asia Pacific, and the relationships that we have forged there, and continue to develop with our local teams," said David Thompson, event director at IBTM World.