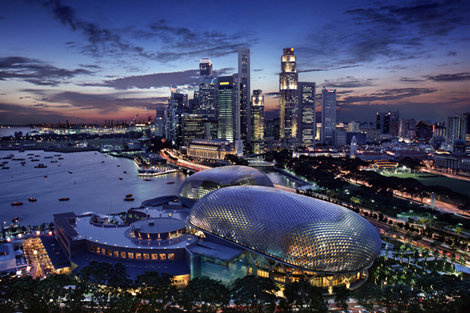 Singapore has won its bid to host the Lions Clubs International Convention 2020. It will be the largest convention held in Singapore to date.
Partnering with the Singapore Exhibition and Convention Bureau (SECB), the event is expected to generate over S$58 million (US$43m) within the region, attracting over 20,000 attendees.
The Lions Club International (LCI) is reportedly the world's largest service organisation with over 1.4 million members, 2,500 of whom are in Singapore. The convention has been held in June or July every year since 1917 and is known for bringing significant revenue to host cities, which have included Hamburg, Toronto and Honolulu most recently.
"We are thrilled that Singapore has won the bid to host the 103rd Lions Clubs International Convention in 2020. We are really excited to partner STB in delivering a memorable event for Lions members from all over the world," said International Director of LCI, Charlie Chan.
"Singapore was selected over five other cities from around the world for her world-class hotels, restaurants, and convention facilities, as well as an excellent transportation network. Lions are looking forward to a successful convention and wonderful time in this beautiful city," said Joseph Wroblewski, Convention Committee Chairperson and past International President of LCI.
The LCI is known for its outreach programmes with the blind and visually impaired and is working with the Singapore National Eye Centre to create an eye care screening event, which also hopes to include a Guinness World Record for the highest number of volunteers involved.