Virtual event trends
COVID-19 has triggered unprecedented disruption for the meetings and incentive industry. Organisers and venues have adopted heightened hygiene standards and a "new norm" of safe social distancing. There is a rapid shift to the use of technology for digital and virtual business events where exhibitions can be viewed in 3D from a remote location.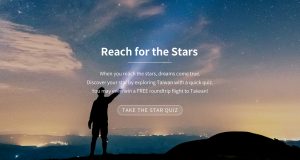 With major trade shows such as AIME in Melbourne and ITB Asia in Singapore "pivoting to digital" and postponing their live events, it is obvious uncertainty over international travel persists due to COVID-19.
Technology is the answer for sustaining events and keeping delegates and sponsors engaged. While some event organisers are adopting a totally virtual format, others are going "hybrid" – offering a physical conference/exhibition in one locale, which is then broadcast live to delegates worldwide who can partake in online discussions, networking and even tour virtual booths.
Virtual events in Taiwan
Taiwan has been ahead of the global crisis as it unfolded. Authorities spared no time and effort in introducing quarantine measures as soon as it was realised how rapidly the new coronavirus could spread. Thanks to this and other health and safety measures that were quickly implemented, infection rates in Taiwan were kept considerably low, leading to the announcement that domestic events could go ahead pending necessary precautions. Health and safety are paramount to Taiwan's three-phase re-opening plan for its business events industry. The next step will be to welcome overseas delegates.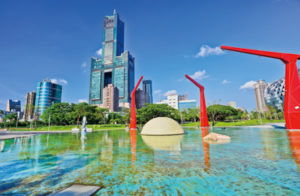 Thanks to Taiwan having a high level of technological talent throughout its academia and manufacturing sector, the transition to digital formats and events that combine both live and digital formats has come naturally. A fact that savvy international organisers will appreciate.
The importance of a physical and digital combination for events will soon be apparent as a key date in the conference-organiser calendar approaches for Taiwan's southern maritime city of Kaohsiung. The 59th ICCA Congress will be held at the Kaohsiung Exhibition Center during November 1-4. Planned as a physical event set in Taiwan, its content, networking sessions and sponsor messages will be beamed internationally online. ICCA is a significant global association for conference and congress organisers, and the congress in Kaohsiung will be their first hybrid one.
Digital technology was among the first resources Taiwan's experts deployed when the world faced the pandemic, from tracing systems based on Big Data, to hospital doctors using video-conference systems as they shared their disease prevention experience with countries in need.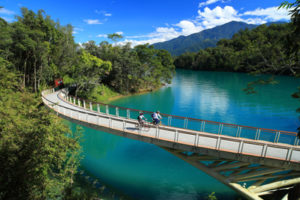 These measures helped ensure that normal life, augmented by precautions, would largely continue in Taiwan. It is this combination of Taiwan's technological ingenuity and health management that enables virtual and hybrid events, such as the ICCA Congress, to be hosted in Taiwan and presented globally to an online audience.
Health and tech go a long way to assuring organisers that their events, whether virtual, physical or hybrid, will continue as planned and in the safest manner possible. Taiwan is preparing to welcome the return of overseas event and tour organisers, whose groups may even qualify for MEET TAIWAN's Asia Super Team contest.
INCENTIVES MADE FUN WITH ASIA SUPER TEAM
The Asia Super Team competition is a unique incentive experience in which teams partake in friendly contests while discovering and experiencing the cultures, sights and tastes of Taiwan. The event is now in its seventh year and has seen corporate teams from across Asia compete to win an inventive travel package to Taiwan valued at US$50,000 for the winning company's employees.

Asia Super Team attracted about 7,000 Asian businesspeople to register in 2019, setting a new record. The activities range from high-wire kung fu movie action in which "stars" are hoisted high wearing full Chinese drama costumes and experiencing local crafts and food, to team-building challenges and much more.

Although considered great fun, Asia Super Team is regarded seriously by leaders involved with incentive travel and corporate engagement. SITE named it the most effective marketing campaign in 2015, while the event was also honoured with a Stevie Award for Best B-to-B Marketing Campaign.

Competitions are normally organised in two stages with corporate teams first registering online for the event. After a professional assessment mechanism selects one company each from eight targeted countries, their teams are invited to Taiwan and sent flight tickets. The second stage is a five-day Finals Tour in which participants travel around the island to unique locations for team-building fun while testing their skills and knowledge of Taiwan. Due to obvious reasons, this year's Asia Super Team competition will be held in online mode.

For more information, visit the official 2020 Asia Super Team website