SEOUL tourism has not stood still as the Covid pandemic restricts international travel.
As organisers turned to hybrid events with stringent health precautions for in-person attendees, Seoul Tourism Plaza has opened in the heart of the capital with a mission to help tourism-related companies, including business event suppliers, keep on track for recovery as part of its overall vision.
Whether they are established firms or startups, businesses can now be part of a "robust eco-system" and learn more about preparing their product for MICE groups once travel restrictions permit.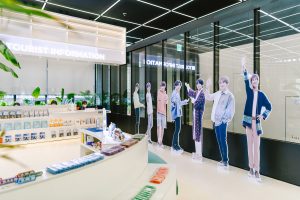 Located alongside Cheonggyecheon, a waterway running through the city, which has been rejuvenated into a much loved visitor attraction and recreation space, Seoul Tourism Plaza provides an innovation and information hub for activities ranging from medical tourism and conference organising to guiding Chinese tourists and launching promotional campaigns.
The Plaza's first two levels serve as an incubator for startups, while Level 4 further nurtures talent with space for city residents and travel professionals to participate in academy sessions.
Co-operation between public and private sectors is encouraged with members of the Seoul MICE Alliance sharing space with new companies that have developed unique experiences for visitors to enjoy when they return.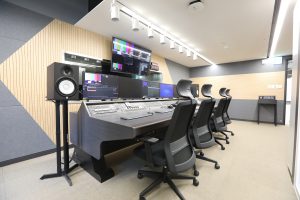 Meeting rooms and lounges enable the exchange of knowledge and ideas between associations and companies. All this along with the public information counter visitors first see on entering the Plaza are designed to put Seoul's business event and travel organisers in good stead for a post-Covid recovery.
The Plaza is not only about getting people together under one roof to share ideas and collaborate. They can also sharpen digital communication and presentation skills with a broadcast studio on the 11th floor.
There is no doubting how tourism and business events worldwide had been rocked to a standstill by the global pandemic. Encouraging signs of recovery and vaccine rollouts, however, show how crucial it is that Seoul's MICE industry is ready to compete once travel resumes.
Being integrated in the same building creates great opportunities to cooperate and collaborate… It's so much easier to have a convenient base to do this.
Park Kyung-mo, BiddingStay
This is where Seoul Tourism Plaza's professional advice and counselling services exclusively for the MICE industry come in, but networking and a free flow of ideas is often the best formula, according to tenants at the new venture.
One of those tenants is Aiden, the CEO of Musicking, which began life as Korea's first crowdfunding platform for musicians and producers before evolving a branch to welcome visiting MICE groups to its studios to experience the K-pop recording experience.
"I believe networking in the field is the key to success… so, based on positive experiences in the past, I moved into Seoul Tourism Plaza because I want it to bring productive synergies between MUSICKING and Seoul Tourism Organisation and with other startups and associations at Seoul Tourism Plaza," says Aiden.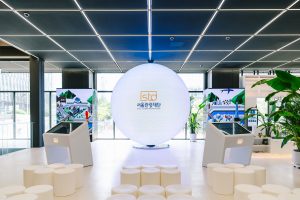 Networking was also a key consideration when Park Kyung-mo, chairman and chief strategy officer at BiddingStay, an online platform for booking meeting rooms and banquet venues, signed up for a tenancy at the Plaza.
"Being integrated in the same building creates great opportunities to cooperate and collaborate on various tasks," says Park. "It's so much easier to have a convenient base to do this."
Seoul Tourism Plaza's historic location beside the Cheonggyecheon in the heart of the city appealed to Insun Cho, the CEO of Modern.han, which creates Korean cultural experiences for visitors to the capital.
The Plaza is located where Samil Building, Korea's first high-rise commercial tower, opened in 1970 and remained Seoul's tallest building for nine years.
A pleasant surprise is meeting industry people I hadn't seen for a while around the Plaza
Insun Cho, Modern.han
This "Seoul Future Heritage" story behind the Plaza's location captivated Cho, who said: "Modern.han is also about culture evolving while holding the value of great heritage."
Alongside heritage, there is again the age-old value of teamwork at the Plaza – an activity much missed as Covid forced limits on gatherings, which are now being eased.
"A pleasant surprise is meeting industry people I hadn't seen for a while around the Plaza," says Cho.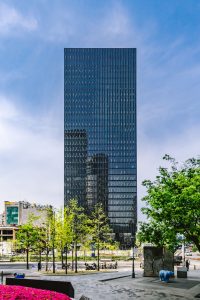 "It became difficult to sustain networking during the pandemic as social gatherings in big numbers was not recommended.
"When the Plaza utilises all its space to the fullest, I believe it can grow as a powerful tourism hub in which various tourism content can be instantly produced and distributed across the globe."
While Seoul Tourism Plaza prepares to welcome the return of international visitors, it will continue to provide a space for tourism and MICE-related startups to collaborate and produce content, while Seoul Tourism Organization supports industry stakeholders in also achieving this goal.
Jungsu Lee, chief technical officer at webinar platform Eventus Korea, says the support from STO is helping companies "under one roof" at the Plaza prepare for a "bigger leap in the future".
Seoul Tourism Plaza's grand opening also stirred interest from overseas with congratulatory messages sent from ICCA, Ottawa Tourism (one of Seoul's fellow members in the newly formed Hybrid City Alliance) UIA and Thailand Convention and Exhibition Bureau among others.
Seoul Tourism Organization will be joining IT&CM China, June 22-24, where planners can gain insights into Chinese-speaking guides and other services to welcome groups.
Click here to learn more about how Seoul Convention Bureau and PLUS Seoul can help deliver your business events with support, superb itineraries and more. To contact an STO representative email: plusseoul@sto.or.kr