COOPERATION is key to how the meetings and incentives industry unlocks the challenges wrought by Covid and the way in which destinations plan ahead to share the best of what they have to offer.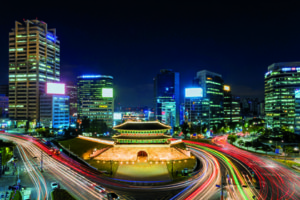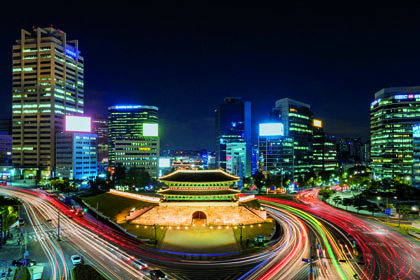 Seoul is teaming up with other convention bureaus in other cities across Korea to show planners the best of what each destination has to offer through a cooperative marketing brand.
Seoul Metropolitan Government launched PLUS CITIES in 2020, beginning with partnerships with Gangwon province, where the Winter Olympics was held, and Gwangju city to the south of the capital.
Though welcoming more cities to the program was paused due to the pandemic, the list is long with cities keen to cooperate in bringing more international visitors to cities of Korea.
Among the splendid audiovisual content is a 360VR Virtual Fam Tour video showcasing PLUS CITIES to international business event organisers as Covid-19 continues to bring uncertainty to travel planners.
VIRTUAL IN SEOUL, GANGWON & GWANGJU
Here are two 360VR trips to enjoy. Simply click on the tour titles to access the videos…
Recharge with PLUS CITIES – This Seoul to Gangwon tour begins with a visit to picturesque Nodeul Island followed by a private yacht experience before a trip to Gangwon where the  mountain cable-car and Olympic curling centre are among the experiences.
Old but New in PLUS CITIES – A blend of modern and traditional is provided on this tour starting with Seoul Donhwamun Traditional Theater before an inspection of Sky 31 Convention and Seoul Sky before travelling south to Gwangju Traditional Culture Center and the Asia Culture Center.
With the pivot to digital brought on by the downturn seeing more hybrid conferences, it is appropriate that the PLUS CITIES brand is being expanded to play a role in the 59th ICCA Congress with Seoul being the regional hub for the November 1-3 event.
The ICCA Congress is a special one this year in that it will be deploying a "hub and spoke" model. While the main physical event will be in Kaohsiung, delegates can participate in the content through regional hubs across the world, with Seoul Convention Bureau hosting Korea's contribution.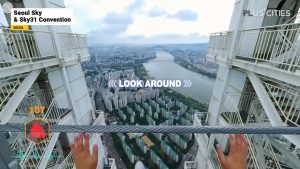 As the world of meetings and event awaits a return to a situation where travel bubbles between destinations may facilitate conferences and incentives, the virtual fam tours offered by PLUS CITIES not only provide entertaining insights into Seoul and partner destinations, but are also vital in getting the message across that Seoul is ready to do business once anti-Covid measures permit.
Thanks to an agreement signed between Seoul and Gangwon in 2019, both destinations started to work on marketing strategies. Leveraging the success of the PyeongChang Winter Games, and the wide range of unique ideas in Seoul, nearly 7,000 participants used the PLUS CITIES program between the two destinations.
Groups from across Southeast Asia enjoyed activities ranging from riding sleds on the snow in Gangwon to trying their hand at other winter games such curling inside one of the Olympic venues. This was after experiencing Korean culture in Seoul with activities such as palace visits dressed in traditional hanbok garments.

At the 59th ICCA Congress Hub Seoul, PLUS CITIES will continue raising its profile among destinations and will encourage cities to cooperate in enabling safer events and overcoming Covid.
As partners in PLUS CITIES and ICCA members, Seoul, Gangwon and Gwangju will show how cooperation between cities and among the global meetings industry can help overcome the pandemic.
Planners can also use PLUS CITIES to choose Support Program for groups of 20-plus or 50-plus delegates staying one night in Seoul and another in a MICE partner city. Each of the three destinations in PLUS CITIES offers packages and itineraries to make the best of you group's visit by combining the support programs.