Lviv's business events community is transforming challenges into solutions amid the war's impact. Humanitarian hubs, charitable initiatives, and innovation mark their response. Noteworthy are hotels turned shelters, IT companies aiding modernisation, and Lviv's commitment to building connections. Winning titles like European Youth Capital 2025 and hosting international conferences despite adversity illustrate Lviv's unyielding spirit. From rehabilitation forums to urban planning dialogues, the city harnesses legacy from the meetings it hosts.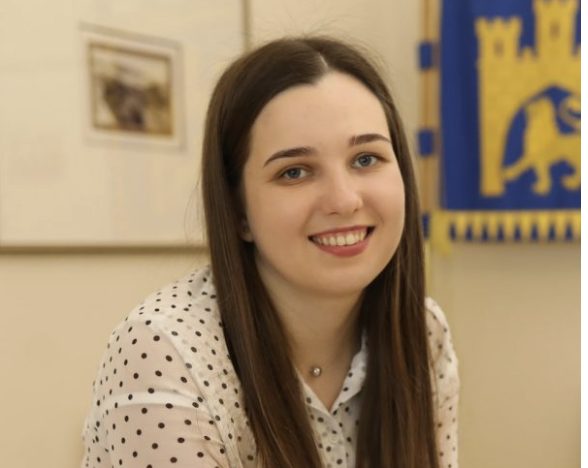 "At Lviv Convention Bureau, we are already planning for post-war business recovery and our strategy for restoring business events. We are talking with our partners on how to communicate correctly so that conventions and congresses will return to us. Every business is now holding its frontline now but the war will end. And Lviv will be ready to welcome back international meeting organisers and delegates," said Yuliia Katynska, Deputy Director of Lviv Convention Bureau.
Anna Petrova, owner of MMP Forums and BTL Group agreed: "I think that as soon as it's possible to host groups, as soon as it's possible to host exhibitions, conferences, congresses, there will be a boom. I'm sure of it. We only have to be strong."
Together in Peace, Unbroken in War
Indeed, Ukraine's indefatigable spirit among its business events community has keep morale up and the horizon optimistic. When the war started, Ukrainian PCO Global Events which normally organises festivals and conferences, started humanitarian hubs and collected essentials for those in need. Other PCOs organised logistics near borders, railway stations and local institutions collected money for humanitarian aid. All of them acted as ready volunteers, making Lviv the biggest volunteer hub in Ukraine.
More… Ukraine exhibitors all smiles at ITB Asia 2018
Catering companies and restaurants worked with charities to distribute food. One of them, Fest Catering Company, together with the international World Central Kitchen, fed almost 35,000 people a day in Lviv. Hotels opened their rooms to the displaced while restaurants prepared food for defense forces. In fact, two new hotels opened in Lviv during the war. One is Best Western Market Square and the second is Emily Resort and SPA.  Their bars and cellars have become bomb shelters for civilians. The Leopolis Hotel Lviv provided rooms and meeting space for foreign volunteers in addition to providing shelter for people from Kyiv and the eastern regions. In the basement where there used to be a cigar room, is now a storage area, with thermos flasks, generators, rechargeable lamps and candles. Additionally, Leopolis Hotel which has been operating in Lviv for 15 years and completed a major renovation just before the war started, has initiated the "Joy of Play" project with Finnish companies and individuals to build children's playgrounds in Lviv and Kyiv. The hotel management will supervise the Lviv project on-site as the hotel is next to a school.
International conventions booked for Lviv (as of August 1, 2023)

●      European Society of Women in Theological Research Conference (ESWTR), 2023

●      International ABDOS Conference, 2024

●      Wilhelm Bernhard Workshop, 2025

●      European Crystallographic Meeting (ECM) 2025

●      6th International Conference "UNESCO Historic Cities, Heritage of Peace" 2025

●      International Conference on Solid Compounds of Transition Elements (SCTE), 2026
Over the years, Ukraine's leading IT companies have expanded from the basics of software development to higher value work like systems architecture, business analysis and experience design. Before the war, the country's rapidly growing IT industry saw exports grow by 20.4 percent in 2020 according to figures from the National Bank of Ukraine. Putting their expertise to critical use now, the Lviv IT Cluster, a community of IT companies in Ukraine, helped modernize the command and reporting centers of the Air Command West and started a Mental Health Center for veterans and internally displaced people.
Arena Lviv Stadium, one of the largest venues in Lviv, has played host to various events before February 2022 when Russia began its invasion. Today, the stadium has morphed into a humanitarian volunteer hub for displaced people. More than 25,000 people have passed through Arena Lviv. Arena Lviv employees now help orientate refugees and volunteers and get them familiar with their new surroundings. Arena Catering which once served football matches, assists with food delivery around-the-clock.
During the war, the Lviv National Opera not only resumed work, but also prepared premieres and organized events as fundraisers for humanitarian aid. Lviv's Honorary Conference Ambassador Dr Myron Uhryn, a dentist by profession, started mobile dental clinics for soldiers and conducted maxillofacial surgeries. Lviv Tourism Office transformed their office into a Media Center at the beginning of the war, helped create shelters and humanitarian hubs, and organized charitable events to collect money for Ukraine.
The Glass is Half Full, not Half Empty
In November 2022, Lviv won the title of European Youth Capital 2025. A jury awarded Lviv the honour in recognition of the city's plan which encouraged young people to stay in Ukraine, to return those who fled the country and to build connections between the young people in Ukraine and the rest of Europe. European Youth Forum Board Member Tom Matthew said: "Despite the challenges, Lviv introduced a detailed plan that is full of hope and aspiration."
More… Russian event firms eye China as sanctions bite
Another competitive bid secured by Lviv when the country is at war, was the 6th International Conference "UNESCO historic cities, heritage of Peace" which will take place in 2025. The old part of Lviv is a UNESCO World Heritage site with the largest number of architectural monuments in Ukraine. Oresta Remeshylo-Rybczynska PhD, Associate professor, Architect ICOMOS (International Council of Monument and Sites) and Rotary International member, presented the city at the last conference in Siena, Italy in April. Other upcoming international conferences booked for Lviv are listed as below.
Lviv Meetings and Legacies
Earlier this year, in April 2023, Lviv hosted the International Rehabilitation Forum as a follow-up convention to a similar one a year ago. Specialists from all over the world including representatives of international institutions, foundations, international Red Cross and Red Crescent societies, including the Red Cross of Ukraine, came together to discuss rehabilitation for people affected by the war. This Forum included the "Innovations for Rehabilitation" project which encouraged startups and IT companies to showcase their inventions which can facilitate the physical and psychological rehabilitation of military personnel and civilians. This convention was followed closely by the Ukrainian-Israeli Rehabilitation Summit in May, a platform for the development and implementation of a comprehensive plan for physical and psychological rehabilitation, and ongoing dialogue about the formation of the post-war future and reconstruction of Ukraine. In June 2023, 700 participants and 40 speakers converged in the city for the Lviv Urban Forum to discuss architecture, urbanism, city planning and the rebuilding of Ukrainian cities. After the forum, the world-famous Japanese architect Shigeru Ban who is renowned for his innovative work with paper and involvement in disaster relief projects, started working on the new surgical building for the national rehabilitation center UNBROKEN in Lviv.
In an interview with the Kyiv Times in December 2022, the Finnish owner of the earlier mentioned Leopolis Hotel, Victor Hartwall said: "It is clear that when the war ends and the situation stabilizes, investors will come, realising how people work here and with what energy, strength, etc."
"Because the Unbroken Spirit runs deep in Lviv, our glass is definitely half full, not half empty. We look forward to hosting more international conventions which will undoubtedly leave valuable legacies for Lviv and Ukraine," said Yuliia.