Hoteliers never want fights among guests on property. But one night last month, a night I'll never forget, I had to deal with seven fights among guests in my hotel. Seven!
It was a Friday night, and that explains part of what happened. Friday night is fight night, not necessarily because it's the start of the weekend, or because people sometimes drink too much and shed their inhibitions, but because, traditionally, that's when fighters climb between the ropes into the boxing ring.
White collar
Two of the fights we hosted were between professionals. The other five were with amateurs, between men who were otherwise embarked upon careers as paralegals and dentists and marketing managers. Most men give up dreams of athletic glory once they've marched up into their 20s, and if there are wisps of those dreams still floating about, they often motivate adults to pursue marathons and triathlons. Boxing, that's something else entirely.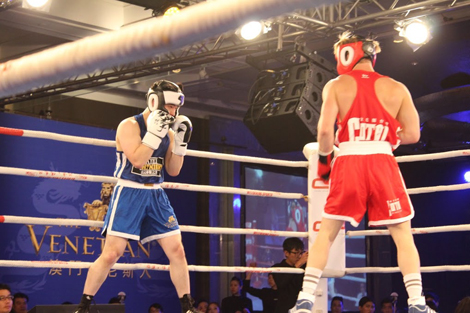 And we like something else entirely. Hotels constantly strive to put on events that attract enthusiastic guests, generate unforgettable memories and put their hotels at the centre of the conversation, locally and regionally, for a short time at least. In the past, I've managed hotels where we have staged beauty pageants and live art auctions and cooking competitions. But I've never been involved in an event like Taipei Fight Night.
The organisers recruited the Grand Hyatt Taipei because our ballroom was most accommodating. In this space, we could not only set up the ring, but dining tables, too. Our event drew 500 spectators, including celebrities, opinion leaders, models, expats and the simply curious. Boxing is new to Taipei.
Charity effort
It was new to most of us here at the Grand Hyatt, and of course, it was new to these amateurs who mustered as much grit and determination as they had in their marrow for three months of intensive training under the able tutelage of Ethan Garcia, a former pro boxer from Australia. The fighters trained a minimum of three days per week, but some trained twice as much.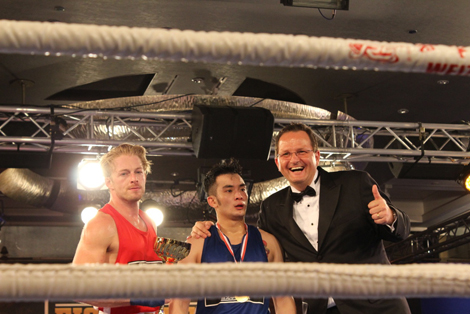 The night was not all fun and games, of course. We raised NTD$100,000 (about US$3,200) for the Chinese Children Home and Shelter Association, an organisation that helps orphans and under-privileged kids. Then again, maybe some of that money will go to fun and games – for those kids.
Over in Shanghai, in Beijing, and in Macau, they have conducted similar events in the recent past. We hope to do this again. If there are going to be fights in my hotel, I want them all to look like these.
Kai Speth (pictured above, right) is general manager of the Grand Hyatt Taipei