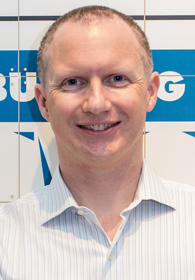 There's a lot of fear in the events industry, not from individual planners but from their clients. Why is this so? Did some unscrupulous bunch of outlaws once dabble in events organising? Did they get away with it for a while and then flee, leaving the rest of us to pick up the pieces and restore the reputation of the industry?
Why is there so much criticism and questioning when it comes to organising events? Folks on the client side are perfectly within their rights to be on edge. Their jobs are on the line and ultimately they're responsibile for patching things up if it all goes wrong.
Although there is a clear line in the sand between thoroughness as opposed to unnecessarily fearful nitpicking, such attitudes must change or the industry will get stuck in neutral while professionals working in it will simply burn out.
As the experts, event professionals need to step-up and adopt the role of professional advisor; change the game to one of playing to win and advising clients of what pitfalls to look out for and who they can really trust.
It's been declared again and again that the barriers to entering events and conference organising are low. We keep hearing that anyone can set up shop and say they are an events organiser. Of course they can, there's no licensing required and little in the way of industry exams to pass, as is required in the fields of law and stock broking.
Beware of teambuilding pirates
Some might argue you don't even need equipment. You can access items that are easily hired, once you have the budget approved by the client. So yes, the barriers are perceived to be low and perceived is the key word here.
What we need to promote and what our potential clients need to appreciate are the clear benefits of going with professionals with a steady track record. "Skin in the game" – as Warren Buffet describes it – is a big indicator of trust and value.
If an events company has been around 10-15 years or more, then in all probability they are pretty good at what they do. Experience is a big currency that's not tradable and it's one that needs to be banked year on year.
Many conference and event organisers fail as the industry is demanding, stressful and unless you can prove your track record with a strong client list of past events, it's difficult to keep getting hired.
Of course the newbie can come down on price more easily and sabotage stable pricing in the market, but if they can't deliver, then it's the more experienced professionals with the necessary skills who have to repair the damage done to the industry.
A stern word should also go to the experienced events people: new players are going to come on the market. So don't get complacent and rely on your track record to secure the deal; be even more creative, more organised and extra hungry for that business, or you'll soon become one of the outlaws on the other side of the barrier.
David Simpson is a co-founder and director at Team Building Asia