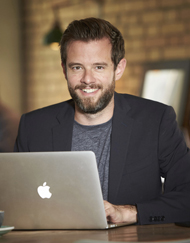 TO every challenge there is an opportunity, and Europe's new GDPR (General Data Protection Regulation) is no exception
This stressful transition – in the midst of concerns ofer data-privacy breaches – is no different and we as an industry need to take advantage of it.
Event professionals have a big strength. The industry is built around real people who equip us with the ability to build and handle personal relationships with great care. This mentality now needs to transcend the event itself, and take root all the way into workflows, habits, and datasets.
Client trust is a major factor. Consumers will be OK with brands they trust collecting all sorts of information about them to create better experiences, but they will demand more in return for brands to earn that trust.
Invitation-only events can perhaps grow the most thanks to this new state of affairs. It's an easier transition for organisations that run invite-only events, work with a limited set of contacts, and that curate guest lists manually.
The new regulations will force event hosts to carefully balance the value they create in return for guests engaging with a brand, cause, or objective.
The event teams that can show they respect the privacy of individuals will succeed in building the needed higher tier of trust.
This column is part of MIX's June-July Spotlight feature – click here for the full story, and more from David
---
David Becker is CEO of Zkipster, an event management software company