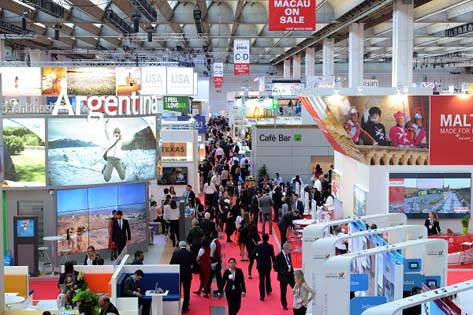 THAT mightiest of the mighty meetings and incentive trade shows gets underway in Germany next week when IMEX Frankfurt flings open its doors to thousands of visitors and hundreds of exhibitors, including Asia's finest convention bureaus. Meanwhile, Messe Berlin flies out to Shanghai to preside over the second edition of ITB China.
Another issue to mull over as delegates take the long-haul to Europe is the debate and race for accreditation in the meetings and events industry. ICESAP-PCMA is hotly pushing this in Asia, but over in Macau on Wednesday, May 9, around 30 professionals will be gathering in the Capri ballroom at the Venetian Macao for a workshop on becoming a CMP, that's a Certified Meeting Planner.
Bruno Simoes, of the Macau Incentive and Special Events society, which is running the workshop, told MIX: "This MISE initiative to promote the CMP accreditation found widespread support in Macau, namely from major MICE operators in the city.
"Sands China, which includes the Venetian, Parisian, Conrad, Holiday Inn, is supporting this workshop… Sheraton Macao, Galaxy Resorts, Four Seasons are also attending."
Contact the MISE Secretariat here if you'd like to attend
If you're in Frankfurt or Shanghai next week and haven't lost any sleep on the plane wondering about accreditation, you might want to count on the show's seminars alleviating the jetlag.
IMEX will lean towards the more cerebral and leadership-driven concepts, while the showfloor in Shanghai is reportedly fully booked with exhibitors, many of them hailing from Europe, but interestingly, without the Brexit-laden UK in tow.
Destinations around Asia Pacific will be in Frankfurt getting their message across to association planners. Knowledge Capital is one of the buzz phrases and you can expect to hear more from Melbourne on that, particularly as C2, the innovative conference beyond anything imaginably innovative comes to the banks of the Yarra in October. (Look out for an interview with C2's Asia Pacific CEO in the June-July edition of MIX).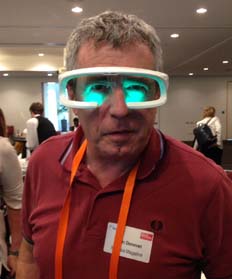 In the battle for impressive innovation, however, it would be hard to beat what is happening in Adelaide right now. After the South Australia capital firmly established its incentive credentials thanks to a combination of enthusiastic suppliers from wineries and farmers to baristas and chefs, its vision of a biomedical precinct that will attract world attention is now ripe for fruition.
Read more about how new hi-tech medical research facilities housing some of the world's leading experts in the fight against cancer, the development of medical imaging and much more are set to make Adelaide's Riverside Precinct one of the most talked about developments long after IMEX comes to a close.
And the illuminous, green shades you see your editor wearing above? Forgive me for downgrading a product, but this is one of the devices developed in Adelaide based on the wonderful science of biomed in collaboration with South Australia's medical-technology community. The eyewear is aimed at combating jetlag by feeding the senses with illumination that resembles daylight.
I may see you in Shanghai next week, but I can't guarantee I'll be wearing the shades.