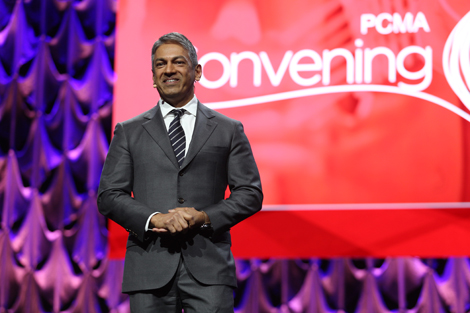 Big data means a large, unstructured amount of data that can be analysed to reveal patterns and trends, especially relating to human behaviour and interactions. As technology has advanced, so has the complexity and potential of the data to generate ROI, becoming an invaluable tool for creating value at your event.
Event organisers who ask the right questions can accumulate powerful data. However, the biggest challenge, by far, is the ability to draw meaningful insights, which can only emerge when you are able to conduct thoughtful interpretation of data, based on your clearly pre-set goals.
What does big data offer?
By providing a comprehensive view of market conditions, participant needs and flow at your event, as well as insights into future behaviours and potential risks, your data can help eliminate reliance on "intuition" in decision-making.
Having an analytical approach and a solid data strategy in place is not a "nice to have" in the age of digitisation, it is a necessity. Certainly, some organisations are much further along this journey and consequently, will have a competitive advantage to better understand their members, customers, audiences and stakeholders.
Here are some tips to help you translate big data into insights that will greatly improve your decision-making skills and performance, as well as help you explore the immense pool of opportunity for ROI that is your data.
Vision defined by purpose
The best way to approach big data initially is by having clear goals of what is to be measured. If this is clearly defined prior to a new initiative, including a business event, you will be able to gain meaningful insights later on. In this sense, our industry should look at the scientific community and how they pragmatically approach measuring the outcome of an experiment.
For instance, if you are a planning a conference or corporate event and have a strategic meetings management programme in place, then you're already benefiting from the power of big data analysis without the big data label.
Upgrade
You should consider giving up on your outdated systems and invest in newer solutions to help you aggregate and analyse data effectively, as well as hire staff who are well versed in drawing insights from raw data. No doubt, it will be a worthwhile investment for your business.
For example, the use of beacon technology has provided PCMA (Professional Convention Management Association) with actionable insights at our flagship Convening Leaders event. We were able to access applicable and clear insights on participant flow, whereas in the past this was largely based on human observations, giving us the ability to spot holdups on the show floor and address them there and then. We are also using these insights to improve attendee experience at our future events.
Embrace data regulations
New data regulations in place, such as the European Union General Data Privacy Regulation (GDPR), are certainly bringing more discipline and hard work in our industry, enhancing data quality and its relevance to our audiences. As well as this, the relevant people will be targeted with information and carefully crafted content that suits their needs.
At PCMA, we are exercising due diligence, addressing rights of the individual regarding GDPR and the relationships we have with data processing vendors. As a membership-based organisation, we believe the transparency and trust inherent in such model will work well under the new European regulation.
Stay inspired and informed
With data being part of our day-to-day roles, it is important to know where you can access relevant and consistent information on latest industry trends and technologies available to help you produce useful analytics. You can then utilise these to enhance your future event and operate with greater efficiency, improve attendee experience and journey and increase your ROI.
We have incorporated our insights into all our channels – webinars, white papers, articles, and learning products. We are also looking at increasing the number of educational sessions on big data in the APAC region.
Collaboration
I believe that one of the solutions to bring our industry up to speed with how to efficiently and securely collate and analyse our data, is broader industry collaboration. We should come together in an effort to raise awareness and exchange knowledge to help the industry successfully tackle this endless pool of opportunity, which is all the data surrounding us.
After working with various organisations with different structures and goals globally, I have observed some distinct examples of regional differences when using big data, for example a more intense usage of mobile devices across Asia. Therefore, these local nuances require different techniques to be interpreted, as well as they provide different avenues and opportunities to explore.
Over my first 100 days as CEO, I have focused on helping our PCMA team build a bold and fearless culture, where people can experiment, knowing that their innovative approaches will be supported. So, I encourage all event organisers to experiment and adopt a fresh attitude in understanding the possibilities that can emerge from a vision shaped by purpose.
I am confident that we all are familiar with what big data is. We now need to ensure that we can turn data into actionable insights and strategies that will create operational efficiencies, cost saving and risk reduction.