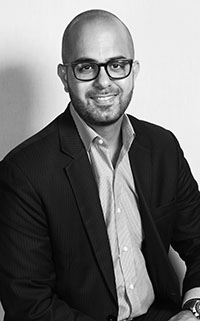 The need for training in the events industry is the result of its rapid success, according to an industry specialist.
Tareq Bagaeen, founder and CEO of aQedina, which specialises in learning and development in the hospitality industry, says that if he had been asked a decade ago whether training was important, he would have responded: it's "not as relevant". Today his answer would be that it is.
"The key here is that back at that time, ten to 15 years ago, this segment of the industry was just starting to expand… people who were working then [were] senior and professional enough that training would have been irrelevant," he says.
Bagaeen says the need for training and standards is the
result of rapid development.
"I've seen event management companies sprouting like mushrooms at incredible speed, as it really doesn't need much capital at all to begin with, just a few good contacts and bravery.
"This is where the danger lies. As the industry keeps growing, more and more younger, fresh and inexperienced people are joining. Mistakes are bound to happen, and many devastating ones have been made."
However, Bagaeen adds that he doesn't think accreditation will ever set standardised global norms.
"That would require companies, associations and government agencies all over the world to meet, discuss, agree and then enforce their ruling, which would cost everyone related to this industry money, and I find that highly unlikely."