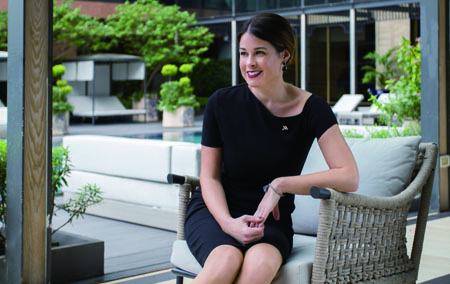 What experience do you have of managing events in unique venues?
Since joining Marriott in 2008 as a trainee manager in Washington DC, I have managed events just about everywhere, including an oil refinery where we had to serve guests wearing hard hats, a 2,000-person outside catering event at an equestrian centre, a week-long takeover of a Qatari palace, a lotus field in Vietnam, and – most stunning of all -– an indoor car park.
I've also staged events to coincide with visits of the Sultan of Oman and the King of Morocco. Sometimes in order to execute a big event you have to think a little outside the box and use a lot
of imagination.
The current trend is that customers increasingly want to hold events in unique venues, as they are bored of ballrooms. Thankfully, at Bangkok Marriott Marquis Queen's Park a large portion (25 per cent) of our function venues are out of the ordinary and very different to a traditional ballroom or function space.
What makes a superb event?
Understanding what the customer wants and what they want their guests to take away from the event is a starting point for any event. Our goal is also to be memorable: my rule is to make it "Instagram worthy" – something people want to take photos of and share with their friends and followers. Great food and drink is important, but one-off unique experiences add a real wow factor and create lasting memories.
What was the best event you've managed so far in your current role?
We hosted a media trip and wanted to showcase "One Night in Bangkok". We transformed the pool into a floating market, served traditional Thai street food, staged a cross-dressing cabaret performance, and even set up a "Bug Bar" where attendees could sample all sorts of creepy crawlies.
When the guests arrived everyone immediately took out their phones to shoot pictures and live videos. Instead of a normal event where guests will stop, get a drink and start talking, our guests wanted to walk around, see, experience and take photos of everything first.
What do you have to keep an eye on to prevent problems?
My general manager will tell you I worry about everything! Every situation we come across I analyse what the potential problems are, what could go wrong and what the knock-on effect would be. Then I alert all stakeholders so we can run through problems together and ensure we have solutions/contingency plans in place. However, customers never see this side – it's important to remain calm and help them feel that everything is under control and that they have nothing to worry about.
Bennath Evea is director of events at Bangkok Marriott Marquis Queen's Park. She was speaking with Ed Peters