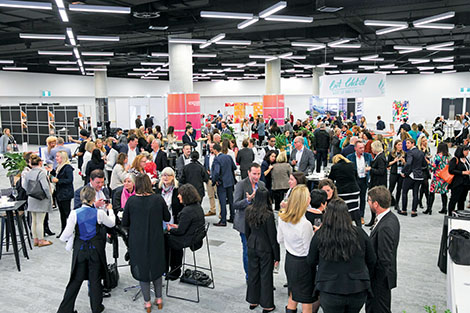 EXHIBITORS from Hong Kong have been mentioned among the new suppliers at Get Global 2019. Can you share any more details about them and also about other exhibitors from Asia?
Gary Bender: We are seeing greater interest from new suppliers from all over the world. We expected, being a relatively new show, that some would wait to see if it had legs.
However, based off a strong two shows, we are pleased  to say that we are receiving a lot of interest. By focusing on international product, we're attracting quality buyers through the door. It's still relatively early days in this campaign, but looking at the list of exhibitors registered we are delighted with the increase.
So far, we have Hong Kong Tourism Board, Destination Asia, Village Hotel at Sentosa, Millennium Hotels & Resorts Asia, Seibu Singapore, Marina Bay Sands Singapore, Tour East and Asian Trails, just to name a few.
Donna Kessler: The Asian suppliers have really embraced Get Global from the beginning. The short-haul MICE business out of Australia is strong and this is reflected in the increase in enquiries we are seeing.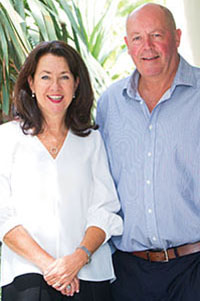 Some UK exhibitors have also been mentioned. Is this an indication that the show is extending its reach?
GB: We have always expressed appreciation for how far some of the suppliers need to travel, unfortunately we can't get away from that. However word does travel (pun intended!) and we are now seeing more interest from the UK and Europe; for example, we are welcoming Edwardian Hotels London & Manchester, who will be exhibiting for the first time. Our pitch of delivering strong ROI is extremely viable, if teams are prepared and every opportunity maximised.
DK: Our Australian and New Zealand MICE buyers do run events long haul, so there is a strong desire from our buyers to see this product at the show. These groups are lucrative and the European market understands that. The take-up year-on-year has been steadily increasing and we expect to see this continue.
There has been more than one standout moment at each of the previous shows (New Zealand Hobbit experience and Inspiration Corner, to name two).  What can buyers expect in this year's show in terms of informative but fun displays?
GB: Coming from an events background, I know that you are only as good as your last event. With this in mind, Get Global has delivered two great events and will continue looking to raise the bar to continue to excite and engage. Having been both an exhibitor and a buyer, we know the value of listening to our audiences, so we've had many meetings, welcomed feedback and have made changes to reflect that each year.
One of the new options this year will be the Get Noticed package, whereby exhibitors will be able to promote their product from a central point. The format will be similar to a group appointment and there will be more profile-raising and branding opportunities for the product. Exhibitors can do what they wish with their session, and can then invite interested buyers to their presentation and book appointments. This is a huge value-add to our exhibitors.
DK: Who doesn't want to have a little fun in their day? We hold this event on a Friday for a reason, everyone is a bit more relaxed and can actually take the time to enjoy the conversations. We'll be having the Get Smart Corner again and attendees can definitely expect some fun during the day.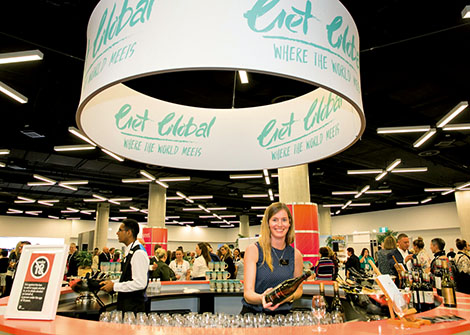 Congratulations on another New South Wales MEA Award. How much of a measure is this of the show's status? Is the show still a state-level player, Sydney-based, pan-Australian, or does it have wider market and geographic potential?  
GB: Winning the award on our first submission meant a hell of a lot. The show is becoming a prominent staple for Australian/New Zealand buyers. We are smaller and more relaxed but that flexibility means we can attract the right people.
We're heading into our baby's third year, it's an honour to be recognised for the risks, tremendous hard work and growth we have achieved in the short time.
DK: Winning the award was a testament to the fact we have the right formula. Being recognised and supported by our peers in the industry is a huge achievement. For us it confirmed we are 'GETting' it right … excuse the pun!
The show will continue to evolve and grow, however, we wanted to take baby steps in the beginning to ensure we had the framework right. The push from the industry to do a local show was there from the beginning … and they want us to succeed, which is quite humbling.
Get Global takes place at the ICC Sydney, July 26. Buyer registrations are now open via www.getglobal.com.au