MIX: Your presentation at Meetings and Exhibitions Hong Kong's Cruise and MICE event showed the amazing range of versatile space available on Royal Caribbean liners. How did you become familiar with the ways in which business events can be held aboard liners?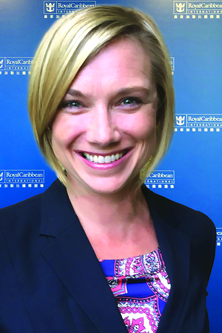 Crystal Campbell: RCI has long been dedicated to our focus toward meetings at sea. I've personally been involved in our global MICE efforts since 2009. Our growth opportunity is still exponential, especially outside North America. Our Sovereign-class [vessels] and beyond all have purpose-built conference facilities. Every Royal Caribbean International ship is home to a huge assortment of customisable venues to suit every group size and meeting objective, so it's easy to find the perfect place to host an event at sea.
For maximum impact, clients can book one of the distinct Neighborhoods aboard our Oasis or Quantum-class ships, and wow participants with an event in Boardwalk or a spectacular "evening reception under the stars" in the Solarium. When it's time to get down to business, our Conference Center rooms can accommodate 18 to 400 guests and can be configured to suit the needs of any meeting setup.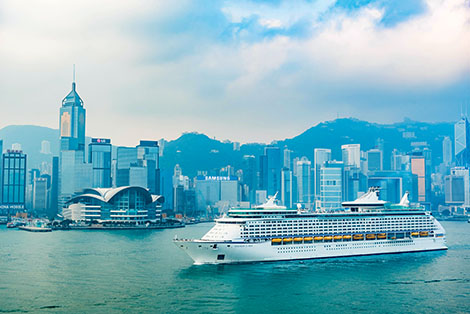 How did you become involved with the cruise industry – was there ever an urge to be closer to the ocean, or did you favour it over other forms of travel?
I started with Royal Caribbean Cruises Limited 15 years ago this December after working in the finance industry. When the opportunity came forth what interested me most was, honestly, the culture and people of RCCL. That still holds true today.
I do, however, have a love for the ocean, which started almost as soon as I was born. My parents were avid sailors and my grand partners loved fishing, crabbing, and really all things ocean.
Coupled with my love of travel, having a career in the cruise industry, especially with RCCL, gives way to an ideal life balance.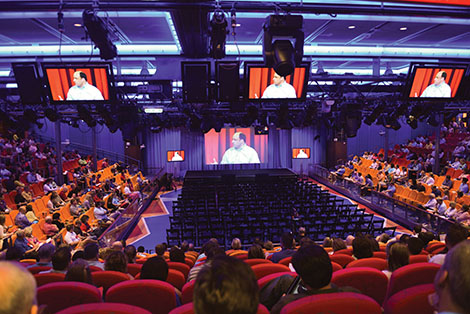 What are the plans for Royal Caribbean in Hong Kong and the rest of Asia? What types of vessels can MICE groups, especially, look forward to?
Royal Caribbean is committed to growing our presence in Hong Kong, China and the rest of Asia. I can't share all the excitement yet to come, but I hope the fact that we are bringing our newest hardware, Spectrum of the Seas, to homeport between Shanghai and Hong Kong gives a taste of what is possible. Royal Caribbean has a professional MICE team dedicated solely to corporate clients, to help companies customise meetings and conventions, product launches, consumer promotions, tradeshows, corporate anniversaries, themed activities and incentive programmes. Royal Caribbean offers full and half-charter options.
A full charter helps organisers maintain a high degree of privacy and manageability, and can also customise itineraries, as well as cruise activities and decorations onboard. For example, a company flag or corporate logo can be displayed, restaurant menus can be customised, a drink can be named, and broadcasts can be made on outdoor large-screens.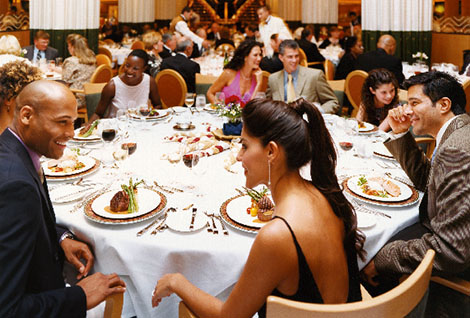 Hong Kong and Singapore have invested heavily in cruise terminals. Are some cities easier for the cruise industry to work with than others? How much does success depend on factors such as infrastructure and sightseeing?
Hong Kong and Singapore have been incredible partners. They have very committed local and central governments and very strong and well-funded tourism bureaus. They also have fantastic infrastructure that allows for a better experience – air lift, trains and ferries. We actually own 15 per cent of the Hong Kong terminal, which is a great example of successfully partnering with government to improve infrastructure.
Certainly, we can face challenges in our expansion efforts depending on the region. Some of the variables depend on local government's priorities and responsiveness. They also depend on resources, funding and economic conditions. Some places have burdensome and irrational regulatory requirements (California requires shore power, but their ports don't actually always have shore-power connections). Some ports have congestion issues, like Shanghai and Venice, and others have restrictive visa policies (US, China, Russia).
Meetings ahoy! Hong Kong pushes boat out for incentive groups
Destination appeal is a combination of natural beauty, history, culture and all that stuff, but allowing people to experience these sights effectively and enjoyably is important for appeal and satisfaction. Local and central governments play a key role in this by developing sensible policies and investing in infrastructure, safety, and tourism development.
We believe it is critical to partner with governments, local communities and other stakeholders to ensure we are explaining the value we create when visiting these destinations. It is important to partner with them to make sure we are experiencing their destinations in minimally disruptive ways and in line with their values and interests.
Crystal Campbell is managing director of Royal Caribbean Hong Kong. She was interviewed by Martin Donovan