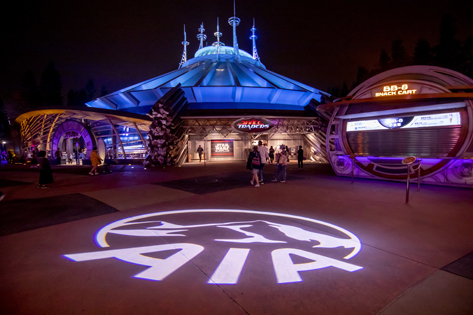 Hong Kong Disneyland Resort
The runaway success of a "10k Weekend" at Hong Kong Disneyland Resort expanded into an insurance company taking over the theme park to engage 6,700 staff, business partners, clients and their families, as well as about 100 guests from underprivileged families.
AIA Hong Kong leveraged its sponsorship of the 10k Weekend for the park buyout in November 2018 for an event that featured the AIA Challenge Cup, a dedicated 3K run. The buyout event also saw Disney Halloween Time attractions especially extended for the participants.
Hong Kong Disneyland Resort has recently been reeling in the thrills of the latest Marvel action-movie heroes and packaging them for corporate groups. A buyout of the park's Tomorrowland section puts the Ant-Man and the Wasp: Nano Battle! and Iron Man Experience together with exclusive access to the park's two Marvel attractions. One of the new facilities at the resort is The Fantasy Road Outdoor Venue which can host more than 20,000 people per show.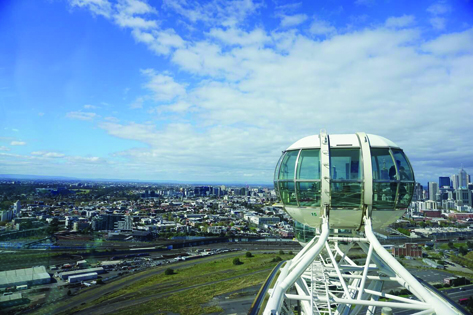 Melbourne Star Observation Wheel
Staff meetings can rise to greater heights aboard a Melbourne Star Private Cabin for up to three rotations of the wheel. Private cabin experiences last between 30 and 90 minutes for up to 20 guests, but 15 advised when there's an F&B package.
Star Departure Lounge can host events for up to 100 guests and with the Melbourne skyline as a backdrop it can be used as a unique meeting space. Pre-flight functions can last between 30 minutes and an hour, concluding with a single or double-rotation trip on the wheel. Restaurants on the amusement park zone include a Chinese banquet restaurant. There is also a range of teambuilding options that can be organised by the Be Challenged agency aboard the cabins and in the surrounding Docklands.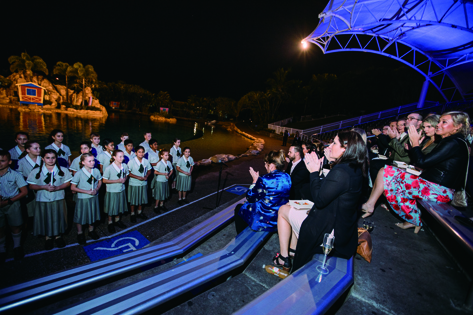 Seaworld Resort and Conference Centre
Gold Coast in Australia's Queensland has a hedonistic reputation, but the city also carries itself well when it comes to conferences – and letting business events delegates enjoy what resorts have to offer. Among them are aqua-themed parks such as Seaworld where groups can view an exclusive dolphin show, a meet-and-greet with one of the sealions and event a welcome from a local choir.
For conferences there is a purpose-built centre that can host 950 and has 12 meeting rooms. Attractions at the park can be adapted to become unique venues complete with entertainment and F&B.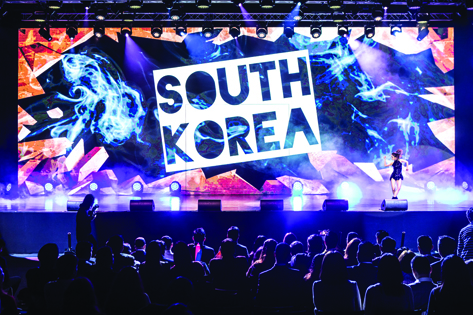 Ocean Park, Hong Kong
Privileges for MICE groups include encounters with animal ambassadors, quick access to rides with the Ocean FasTrac pass and even special tours of the park complete with dining at one of the four themed restaurants for select groups.
After an Ocean Park Mascot or live-band welcome at the main entrance, groups from 50 to 300-plus can get one-time priority access to the Ocean Express, Grand Aquarium, Shark Mystique and North Pole Encounter attractions.
Ocean Park is also a favourite location for staff teambuilding days and attractions at the park can also be chartered from 8pm onwards for private groups
Cocktail receptions can be hosted just outside Applause Pavilion (above), where the park's theatre where concerts and awards ceremonies, have been held.