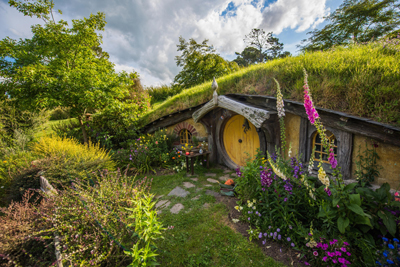 The 2017 report from  Tourism New Zealand's latest report shows the board supported more than 70 conference bids, backed 142 incentive conference bids and secured about US$35 million worth of investment business with Amway China in 2015/16.
The future looks no less promising, with conference centres under construction in Christchurch and Auckland and new incentive and meetings programmes in scenic areas such as Waitomo, the location for the Hobbit movies.
New Zealand International Conference Centre
Delegates at the International Congress and Convention Assocation (ICCA) Congress 2016 in Kuching were treated to a digital preview of plans for New Zealand's largest dedicated convention facility.
ICCA chief praises Sarawak's congress hosting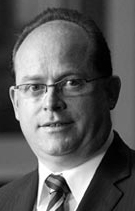 The 32,000 sqm Auckland centre will be capable of hosting conferences of around 3,000 people and one-off events of around 4,000 in its 24 meeting rooms, which will be transparent, with an open design that will feature high ceilings, panoramic views and flexible, dynamic spaces. The NZ$700 million centre will provide the largest exhibition space in New Zealand, at 8,100 sqm, and there will also be a five-star 300-room hotel.
Simon Jamieson (left), group general manager, NZICC Development and Tourism, says: "We want to make sure the NZICC is an inclusive space that works for everyone. It will be a very open, inviting and highly transparent building with no back doors.  The adjacent public laneway with retail, food and beverage outlets will allow locals and international visitors to meet and mingle."
The centre will use interactive touch screens that allow delegates to experience the NZICC by looking down onto and into each of the 3D floor plates.
nzicc.co.nz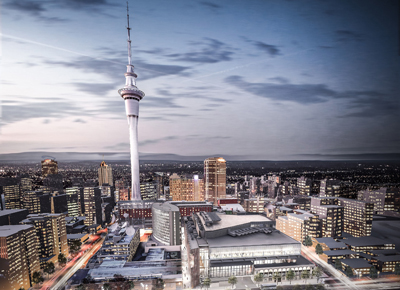 Christchurch Convention Centre
Work is underway on the Christchurch Convention Centre, which is set to open in late 2019 in New Zealand's second largest city.
The centre, managed by AEG Ogden, will be a premium meetings and events venue in the heart of the South Island. Christchurch is 11 hours flying time from Hong Kong and 10 hours from Southeast Asia, and the centre is 15 minutes from the international airport.
The conference and exhibition facility is set in a prime position beside the Otakaro-Avon River surrounded by retail, accommodation, dining, business, leisure and transport hubs.
Albert Brantley, chief executive of Otakaro, says the venue is designed to be flexible for a wide range of events for up to 2,000 delegates. "The divisible 1,400-capacity auditorium will allow three major events to run simultaneously, with plenty of breakout facilities in 1,600 sqm of meeting rooms, and a large 3,600 sqm exhibition space," he says.
"As a building of New Zealand architectural significance in an attractive location, Christchurch Convention Centre is set to be major landmark for the city and the South Island.
"The delegate experience will be at the heart of this innovative building. It is being designed to inspire and connect people… stories of the local Maori people and their land, trade and craft are interwoven through every aspect of the design."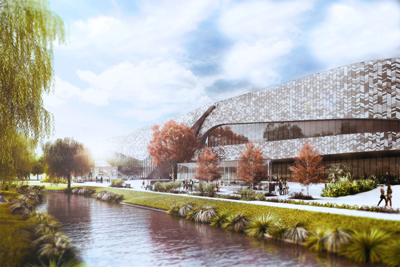 Hobbiton and Waitomo
The Hobbit movie set in Waikato (main picture), in rural New Zealand farmland in the heart of the North Island, is offering a wide range of customised entertainment and activities for incentive or corporate occasions.
Hobbiton Movie Set, the site of director Peter Jackson's film trilogy, offers many options, including the Hobbiton Movie Set Evening Banquet Tours, which can form the focus of a meeting, event or incentive trip through The Shire.
Other facilities include party marquees, water and laser light shows, musical, themed and interactive entertainment, and tea, lunch or dinner at the Hobbits' Green Dragon Inn.
New Zealand hosts International Hobbit Day event
There is more than just Hobbits to Waikoto, though – the region offers a range of facilities specialising in corporate meetings, events, teambuilding exercises and incentive experiences.
The Waitomo Gloworm Caves provide a number of spaces for small group activities and conferences, a rafting company offers underground tours, high-rope events and waterfall climbs, and there is Waitomo's newest attraction, the Waitomo Homestead, which offers event facilities in a refurbished restaurant.
Waikato is also home to the Zealong Tea Estate, New Zealand's only commercial tea plantation, which has opened a new NZ$8 million visitor centre and state-of-the-art production plant.
The Vista has dedicated meeting and event spaces, on-site catering and an executive lounge and VIP meeting room.
Gigi Crawford (right), Zealong general manager, says The Vista has been built in line with government goals to develop the business events and tourism sector.  "At Zealong we are passionate about producing tea to the highest standard, and we've created a facility to match that passion. Much like a vineyard, it is our vision to create an estate that is not just a place to grow tea, but also a destination."
hobbitontours.com ; waitomo.com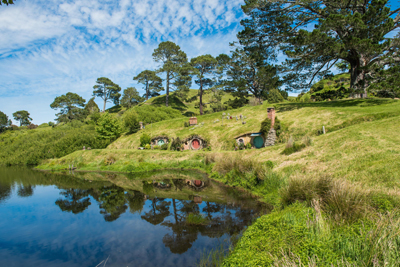 Read more about Intercontinental Hotels Group's expansion plans for New Zealand