A COURSE designed to equip people working in the meetings industry with the skills to create and organise digital or hybrid events is being made available to planners who book through Marriott Bonvoy Events across Asia Pacific.
PCMA has announced a collaboration with Marriott International to offer the Digital Event Strategist (DES) certificate when participating in events under the hotel group's Bonvoy loyalty scheme.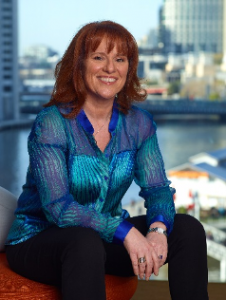 The PCMA (Professional Convention Management Association) has been offering the DES since earlier this year and in Asia Pacific about 150 people have qualified.
Marriott says the partnership with PCMA will allow its hotels in the region to offer planners the best and most innovative solutions to host digital or hybrid events as it looks towards a business recovery from the pandemic.
The collaboration will allow eligible customers to select the DES certification as an additional benefit when booking an event or meeting with Marriott.
DES candidates can take the six-course module at their own pace supported by regional experts and including a final exam. The certification provides industry professionals with the tools to plan, produce and measure digital and hybrid events from beginning to end; monetise digital events through fresh pricing and sponsorship strategies, and evaluate and choose the most sophisticated tech solutions.
"Today, relationships and business models are ever-changing," said Karen Bolinger, Asia Pacific managing director at PCMA.
"Working with Marriott is a testament to PCMA's commitment to its partners and industry as we continue to develop and deliver the necessary support and education both our members and clients need and want," said Bolinger.
More… AIME picks PCMA as 2022 knowledge partner
A recent survey by PCMA in in Asia Pacific indicated that more than 70 per cent of meeting planners want venues with broadcast facilities and in-house expertise, while 80 per cent of respondents prefer to give their in-person and virtual event attendees an opportunity to interact.
"This means new skills are required to deliver on these business objectives."
The course is being offered through Marriott Bonvoy's The Time is Now promotion in Asia Pacific as an additional benefit for event planners.
Backgrounder… JW Marriott Singapore opens Studio Britannia
Ramesh Daryanani, Marriott's vice president, global sales, Asia Pacific, said: "As we march towards full recovery for our industry, it is crucial that event professionals continue to adapt and equip themselves with the relevant skills and knowledge for success.
"Partnerships with industry associations like PCMA allow us to leverage the industry's best and innovative practices and offer event professionals the solutions and insights required to navigate the current landscape to create engaging experiences and successfully host meetings and events," he said.
Main picture: Studio Britannia at JW Marriott Singapore South Beach