HONG KONG'S first trade exhibition since the city was hit with a fourth wave of Covid infections last November took place at the city's government-owned conference venue.
More than 3,000 dental professionals attended the Hong Kong International Dental Expo and Symposium (HKIDEAS), January 22-24, the city's first major business event in 2021.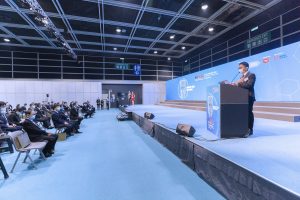 A spokesman for Hong Kong Convention and Exhibition Centre (Management) company said the three-day event reinforced the view that in-person business events were "irreplaceable".
Strict prevention measures were implemented by the organiser and the venue.
HKIDEAS is an annual recurrent event at the venue and the August 2020 edition was postponed due to the pandemic.
The chance to gather physically after the postponement was welcomed by exhibitors, visitors and delegates.
More…Event leaders urge rapid antigen Covid tests
Kanas Ng, associate sales director of iTero, Hong Kong and Taiwan, was one of the exhibitors eager to promote products at "one of the biggest events in the dental industry".
"With all the comprehensive preventive measures implemented by the event organiser and venue, we feel safe and sound," Ng said as HKIDEAS opened.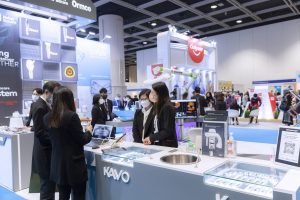 Dr Century Tsang, president of Hong Kong Dental Association who chaired the event's organising committee, said: "Thanks to the support from Hong Kong Convention and Exhibition Centre (Management) we are excited to host the physical expo and symposium successfully at the HKCEC to allow face-to-face interactions and exchange of ideas among our members."
Monica Lee-Müller, managing director of HML, said: "The well-attended exhibition is a great kick-start of 2021. It clearly demonstrated strong demand for physical events and assured us that physical events cannot and will never be replaced.
"We are committed to work closely with organisers to implement stringent preventive and social distancing measures to enable events to be held safely. We will also continue our investment in facility renovation and the construction of 5G network. We are fully geared up to welcome events and visitors back to the HKCEC once they are ready."
HKIDEAS featured 23 parallel sessions, four workshops and used live-video conferencing. Dentistry professionals from Greater China, Britain, United States, Japan, Singapore, Malaysia and Lebanon, shared their clinical insights and the latest international developments.