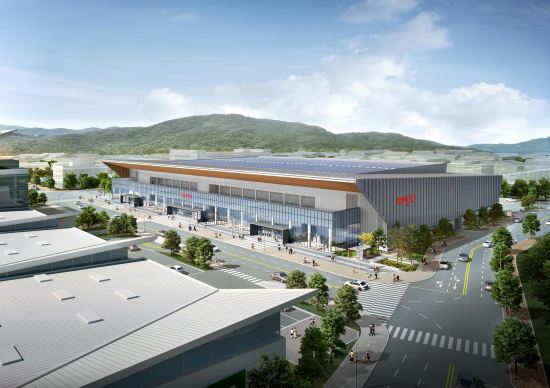 DAEGU CITY and EXCO held a groundbreaking ceremony at the construction site for the venue's second exhibition hall. Approximately 500 people attended the ceremony, including residents, organisations, and corporate representatives on July 2.
Korea's third largest city, Daegu is the centre of tourism and culture in Korea's southeastern region.
With its own international airport and easy access from Seoul by high-speed KTX train, the city has had success in hosting multiple international events, including the 2013 World Energy Congress and 2015 World Water Forum. The city's main industries include fashion textile, machinery, metal, and automobiles.
Established in 2001, EXCO is Daegu's main exhibition and convention centre. As Korea's first provincial convention centre, EXCO led the exhibition and convention industry when it first opened. However, the convention facility faced limitations and criticism due to lack of exhibition space.
Chosun ones – business events confidence returns to Korea
With Daegu City's winning bid to host the World Gas Conference in 2021, demand for expansion escalated and city authorities gave the long-awaited approval to begin the expansion project.
The new exhibition hall will boast a total of 40,471 sqm with one underground and two above-ground floors. The tentative completion date is set for February 2021, with estimated construction costs of 269.4 billion won (U$269.4 million).
The expansion will give EXCO more than 30,000 sqm in total display area to enable the venue to host large-scale international events.
More… Waterfront landmarks signal new era in Busan
"With the expansion of the second exhibition hall, EXCO will now have the capacity to become an exhibition and convention centre of international scale. We will use this opportunity to further develop the regional MICE industry's competitiveness," said Kwon Young-Jin, Mayor of Daegu City.
A new EXCO metro line is scheduled to open in 2027. The new metro line, in conjunction with the expanded exhibition space, is designed to contribute greatly to Daegu City's MICE industry.
Daegu City anticipates the expansion will foster lodging, tourism, food, manufacturing and logistics industries associated with the MICE industry, as well as create new jobs and boost the local economy.