The Australian National Maritime Museum (ANMM) welcomed 4,000 delegates from Amway China earlier this month – the second time a large group from China has hosted an event at the venue.
The Sydney locale provided the Amway group with maps and signage in Chinese, a website and interpretation in Chinese and established an exclusive outdoor lounge area for the group's private use.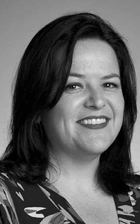 Deanna Varga (left), assistant director of commercial and visitor services, ANMM said: "we are delighted to be a top attraction of choice for Chinese visitors to Sydney, which is a reflection of our recent silver award of 'Major Tourist Attraction' at the NSW Tourism Awards".
"The museum has embraced its new found top inbound market by providing additional resources to enhance the Chinese visitor experience. As more large groups and leisure travellers visit us from Chinese speaking countries, they can enjoy a richer experience and be able to read, understand and appreciate what we have to offer.