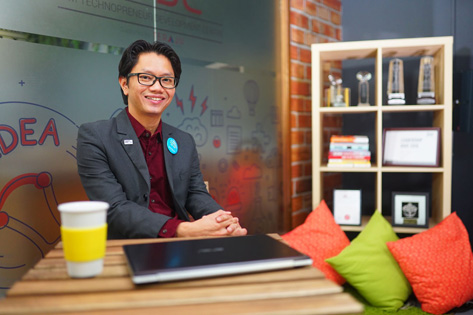 How did you become involved in this crossover between technology and events?
I studied in the States back in '98, and I've always been interested in technology, so the obvious choice was to do something in IT. So my background has always been technology.
How did this lead you into meetings and conferences?
It happened to be during the process of getting married back in 2007… we were doing so many things on our own and realised there was not enough technology to help people manage weddings.
I left work to start something on my own and raised funds to build this on a fuller scale. In 2011, we released the first version of the software for small events.
Was there a defining moment that prompted a decision?
We were really at a point of surviving in 2011, when we could not convert the users to a pay model. We started looking around to see what kind of events there were where people were willing to pay. That's when we met convention bureaus. We attended some of the exhibitions and were swept away in terms of the size and revenues that this industry generated for every country. We saw definite potential and said: "Let's switch our model; let's try to serve the market, which needs our solution, and that can pay for our solution as well."
Where did you develop your software including the facial-recognition system you have now?
We started in Malaysia – and it's fully built in our country by our developers. I started the framework and platform, but over the years we built a team around it. We started with a basic web solution on the cloud and then we had a mobile part of it before adding the hardware.
When it came to the point of artificial intelligence we definitely needed some help from overseas and this is where we looked at some of our friends and partners. With AI we worked with a company in Texas and another in Israel. The three of us basically worked together to produce this technology, which is focused on events, and brought it to Malaysia to launch it this year.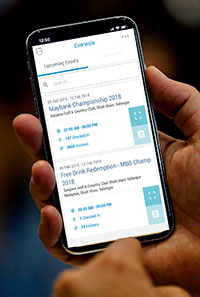 Does this reflect a promising future for the events industry in Malaysia?
Technology has advanced so much, especially with the introduction of iPhoneX so we're no stranger to this – everyone knows about it. It's just a matter of how to apply it in events, which are all about event experience.
We don't normally sell technology, but we sell experiences. We see facial recognition technology as giving attendees access to the event quickly without queuing, without complaining – everything – we get to the point directly. This is what we are looking at in terms of serving the industry, ensuring that delegates get the best experience from attending an event. So the future is huge in this technology.
What's the largest group your team has had to deal with?
Last year we had a conference and expo for 5,000 entrepreneurs. Special events like marathons, golf and concerts go from 10,000 to 20,000 attendees. So we do not have issues in terms of numbers – it's how technology is used to handle these numbers. And with cloud – where you can scale up or down easily – you'll not have these problems, especially when you have partners like Microsoft or IBM as your platform.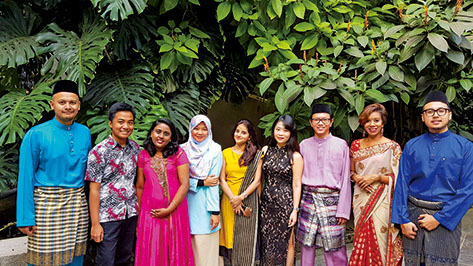 How is the company that you formed looking at the moment? How many people are there, how does it function?
This year we turned eight-years-old, so we are no longer a startup, but we're still behaving like a startup. We're very lean and are now at 15 in terms of manpower; the majority of us are in Kuala Lumpur, we have one guy in Jakarta, a guy in Singapore and another in Hong Kong – these are all our country managers.
We are looking to be the force within the region because we still believe Southeast Asia has the capacity and is still the place to go for MICE and events. So many events are happening – it's just a matter of giving organisers the right tools for the right type of work.
At Malaysia Business Events Week we heard about the government factoring in business events as a pillar of its economic strategy. What's your reaction to this?
It's very significant for us because when we first started it took us about three years to educate. If you're in a market like Hong Kong, Singapore and Australia it's easier because you just tell how you're better than the others. But in Malaysia you had to tell them why you'd need technology… about moving from Excel or maybe paper to a web-based solution.
So when the government said to the public: 'This is the only way to go, you really have to adapt to and adopt technologies…' it was very in line with whatever we had been preaching for the past five years.