PROFESSIONALS with the job of leading human resources departments at their companies caught up with some of the latest in staff engagement and teambuilding in a hands-on event at the Sheraton Hong Kong, Tung Chung.
The hotel worked with Team Building Asia (TBA) and the Total Loyalty Company to organise a Friday afternoon mini-conference combined with an experience of new employee motivation games and a networking cocktail.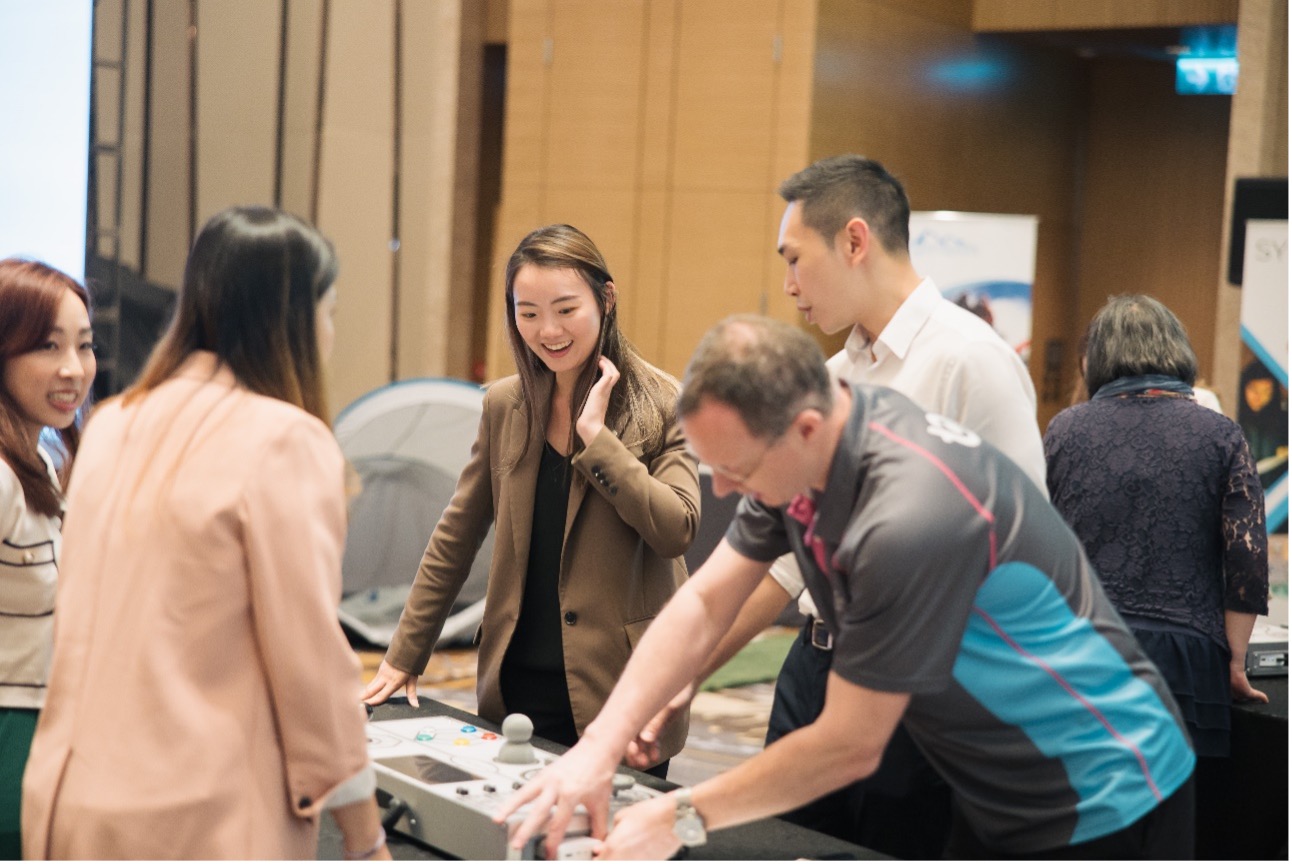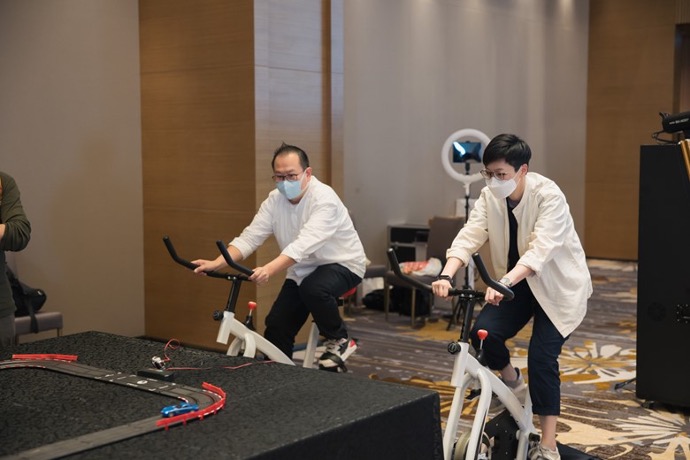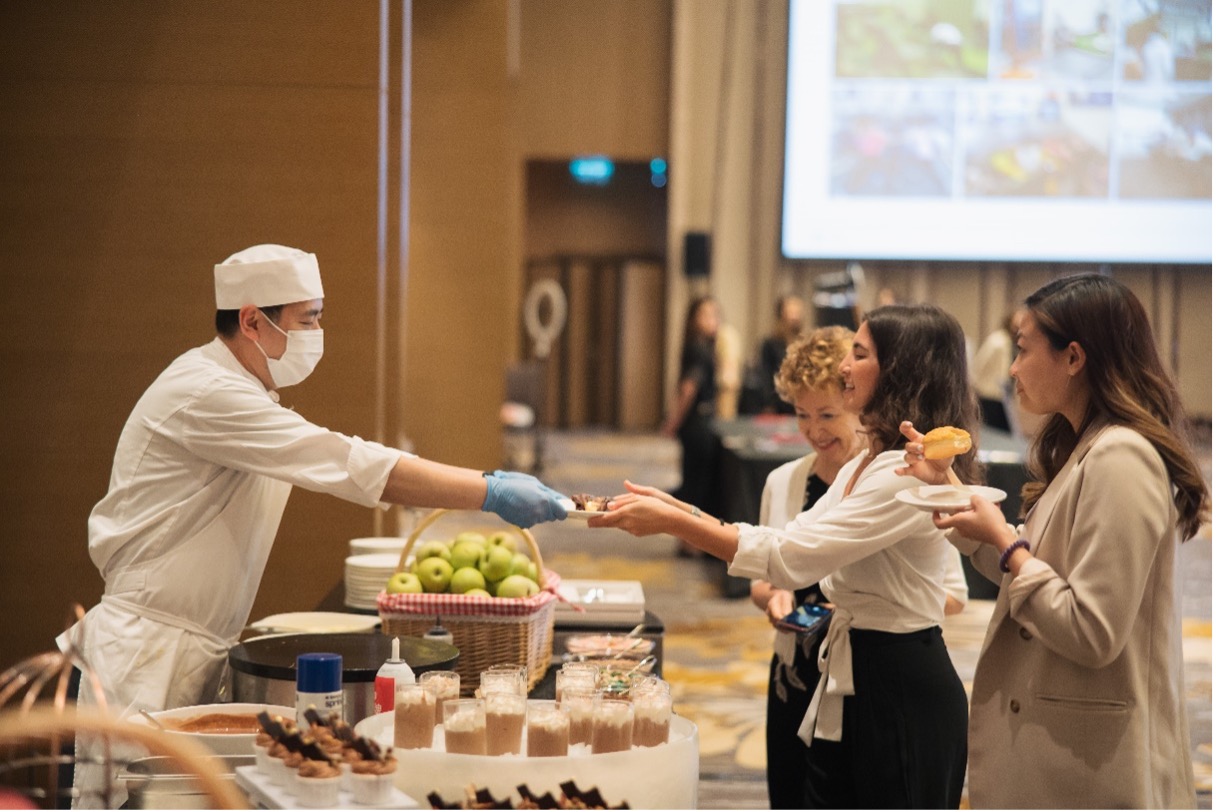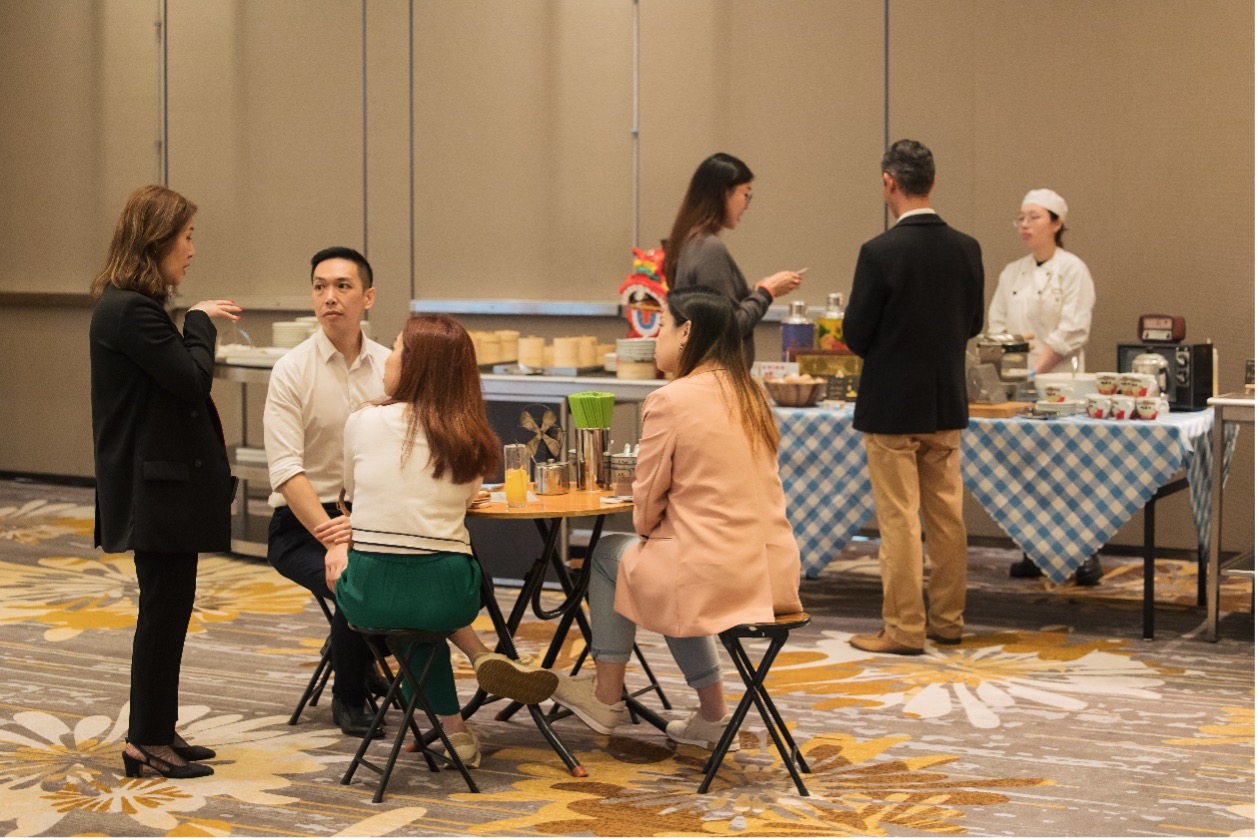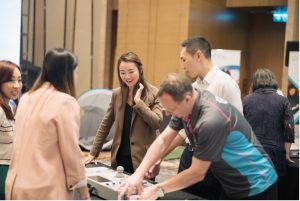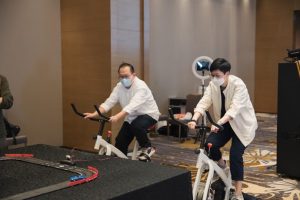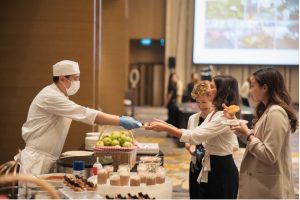 John H Lee, Head of Performance & Rewards/Benefits at Standard Chartered Hong Kong, delivered the keynote featuring case studies on the bank's best practices for the wellbeing of its personnel.
An agility-focused teambuilding activity called Synergyk, which instantly generates feedback reports, was revealed by Team Building Asia. The technology helps HR departments analyse data, assess investment potentials and quantify ROI.
Booths were organised at either side of the conference's beanbag and comfy-chair seating area to let attendees experience fun activities and tools that can be deployed to help motivate employees. Using a digital card-stamp device provided by Total Loyalty Company, participants could gain rewards after engaging with the booths or taking a tour around the hotel.
Attendees could also try four of TBA's best-selling teambuilding programs including a robot-building challenge and virtual reality activity with an escape-game theme.
On the wellness side, Total Loyalty Company showcased Pedal4Speed – its latest corporate wellness initiative that tests dexterity and cardio while pedalling to power toy racecars circulating a track. Zany photo booths and the company's upgraded employee discount platform were also on show.
Sheraton set up its creative coffee-break stations and some of the F&B counters available for meeting organisers. The hotel also laid on shuttle buses to bring delegates to the Lantau island property from the main business districts of Hong Kong and offered special Friday guest-room rates.