PENANG is rising to the fore as a regional destination for major events covering sales motivation, science and regional corporate incentives as it welcomes 12,000 delegates for a major convention in the Malaysian state.
The group from 50 countries arrive in two phases with the first having attended the annual V-Convention 2023 this week at SPICE Arena Convention Centre, Penang. The other group is scheduled to attend the second session September 17-21.
V-Con is organised by QNet, a multi-level marketing company owned by the QI Group, Vijay Eswaran, founder and executive chairman of QI Group, Joseph Bismark, the group's founding director and deputy chairman, and Megat Najmuddin Megat Khas, chairman of QI Malaysia attended the event to drive home the message of entrepreneurship.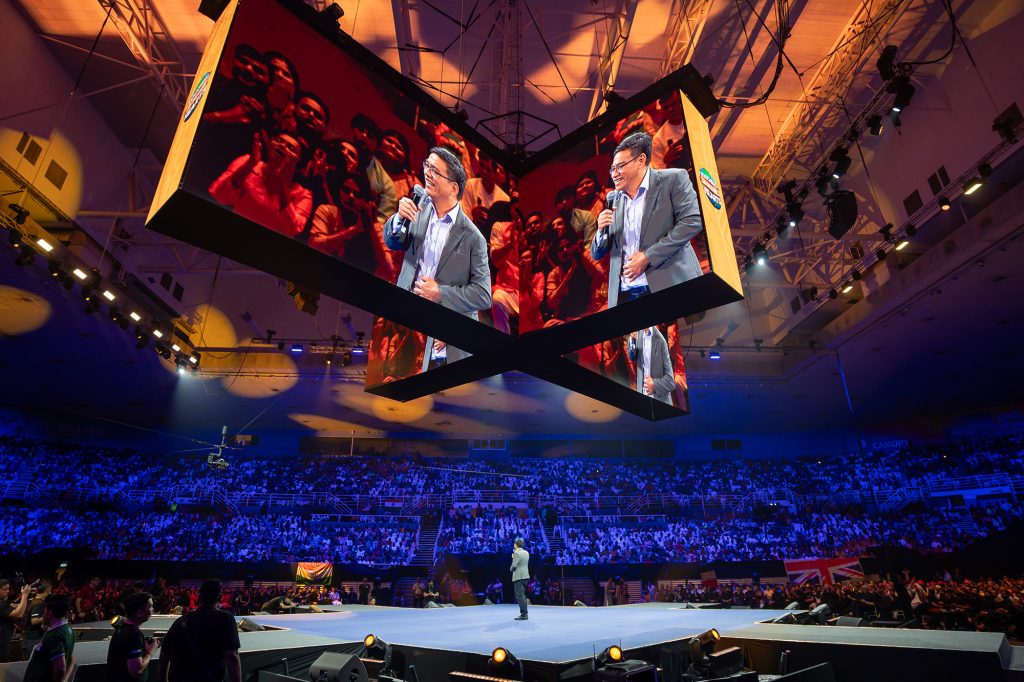 The five-day convention follows Penang's hosting of a global conference on marine biodiversity and 280 officially recognised business events in 2022, according to Penang Convention and Exhibition Bureau (PCEB).
PCEB recently hosted the Network of Indian MICE Agents (NIMA) as it seeks to strengthen business event ties between the Malaysia state and India. Penang was also among the participants at the Malaysia Tourism's pavilion at ITB China where a cocktail reception for Chinese buyers was one of the Shanghai show's highlights.
More… Six of the Best around Penang
PCEB says Penang, renowned for its rich heritage and cultural diversity, has served as the backdrop for V-Con for more than a decade. This year's event emphasises unity and the potential for entrepreneurs to effect positive change worldwide.
Industry professionals led training sessions and guest speakers shared their insights in motivational seminars. QNet's lifestyle and wellness products and services are also featured in a large exhibition at SPICE Arena.
"We are confident that this convention will be a transformative experience, both professionally and personally, for all attendees," said YB Wong Hon Wai, Penang state executive councillor for tourism and creative economy.