Hengqin is becoming the winning card to play as Macau diversifies its economy away from casino-based revenue and towards non-gaming tourism and creative, hi-tech industries. A 106 sqkm island between Cotai and the southern Guangdong city of Zhuhai, Hengqin is one of China's free-trade zones that will play a pivotal role in the way future business events will be organised in the Pearl River Delta region, particularly as bridges and tunnels linking Hong Kong with Zhuhai and Macau take shape.
There are plans to integrate Macau's economy with Hengqin, which has three times the landmass of the former Portuguese colony, and where there is already a large University of Macau campus and investment from Hong Kong and Macau. Hengqin is a hugely anticipated prospect not only for Macau, where space is limited, but also for businesses securing a stake in developments that have been earmarked for industries ranging from tourism and leisure to finance and healthcare. This all fits with China's plans for a Pearl Delta economic region.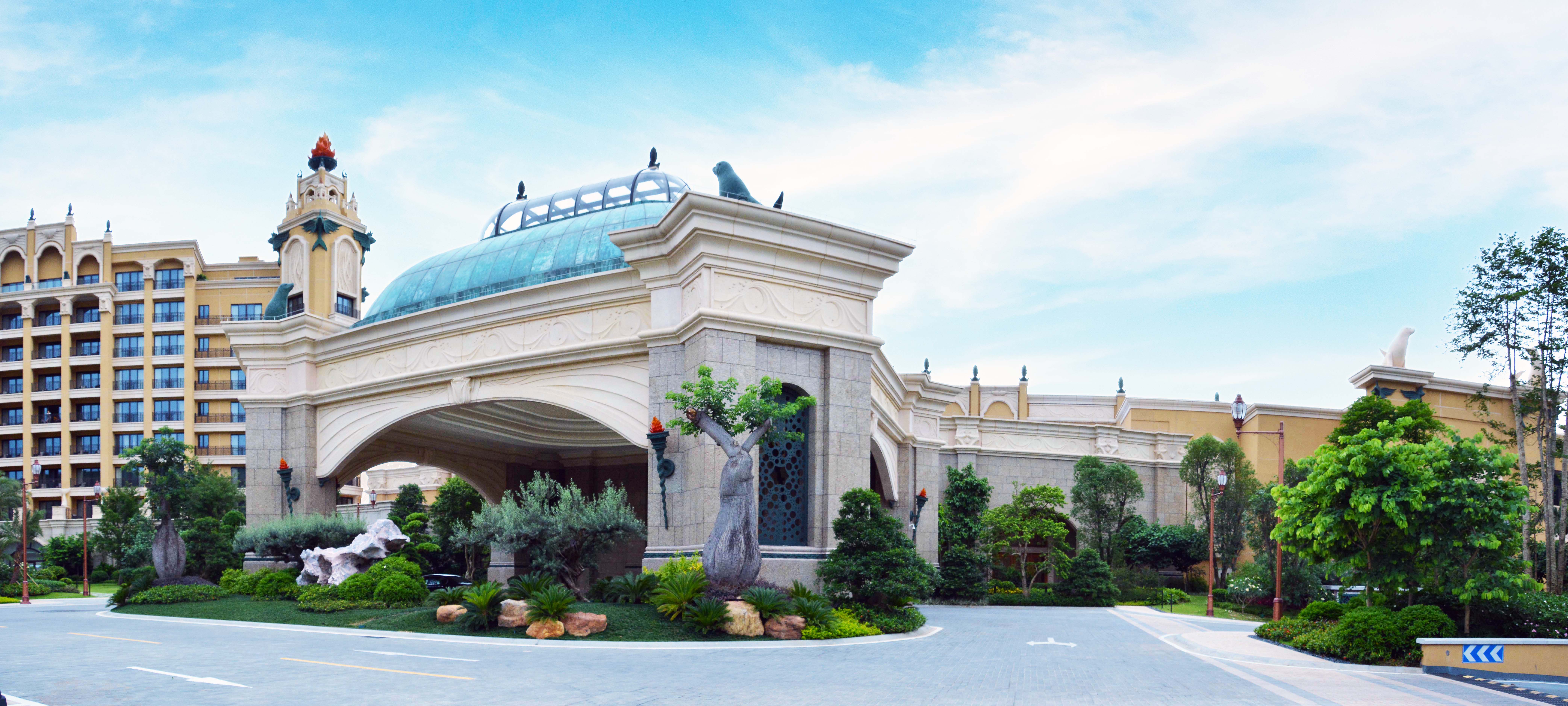 Further confidence for the Hengqin vision emerged from the Policy Address by Macau's chief executive, Fernando Chui, last November. Chui spoke of making the region a "world leisure and tourism centre" with "not just growth, but quality growth". Meetings and business events were also singled out for growth, an official commitment that spurred the setting up of the Macau Meetings Incentive and Special Events association in March.
On the Hong Kong side, where the seabridge supports are sprouting in view of the city's international airport, the Pearl Delta project is seen as equally critical. Officials say the 29.6km link, now scheduled for completion by the end of 2017, will bring the three destinations within an hour's radius of Hong Kong.
For conference and event organisers, the bridge and the more integrated economic region that China's state planners are trying to achieve will enable Hong Kong, Macau and Zhuhai to share events. For instance, conferences and exhibitions may be co-hosted between Hong Kong and Zhuhai, with delegates using Macau and Hengqin for incentives or social events.
That is the vision shared by the operators of Hong Kong's AsiaWorld-Expo, Zhuhai International Convention & Exhibition Centre, Hong Kong Disneyland and Zhuhai Chimelong International Ocean Resort who will be taking part in a forum on April 11. The forum is expected to see a commitment by all four venues to share the hosting of large events, with the bridge being used to convey groups.
The area around AsiaWorld-Expo, alongside Hong Kong International Airport, on Lantau island is seen as a vital component. Further tourism development has been proposed for Lantau, adding to existing attractions such as Disneyland and the Ngong Ping cable car to the Big Buddha statue.
Zhuhai International Convention & Exhibition Centre, which is near one end of the bridge, is next to a new 548-room Sheraton. With an opening date of June 30, the St Regis will tower over them in a building housing serviced residences and offices. As well as pristine conference, exhibition, meeting and banqueting space, the Zhuhai CEC complex also boasts a European-style opera house and a concert theatre.
The Sheraton, St Regis and convention centre look across to Hengqin, which has been divided into different zones, and where it is hoped that Hong Kong and Macau entrepreneurs will be joined by international investors. The major Chinese banks have already opened offices and the road infrastructure is in place to serve the hi-tech, creative and finance industries that the authorities want to nurture.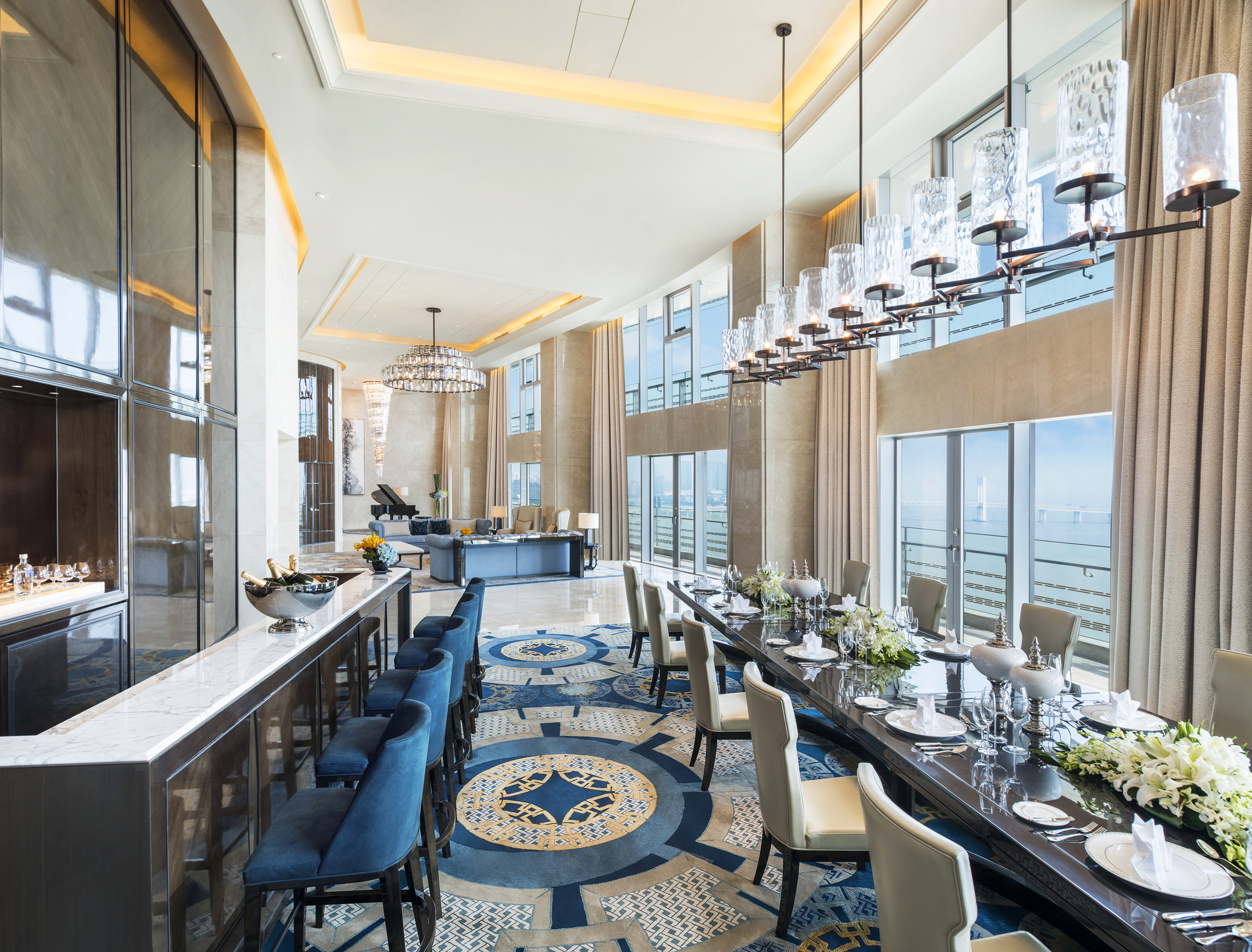 Chimelong Ocean Kingdom, an aqua-themed resort with three hotels, is the first big anchor development in the zone designated for tourism and leisure. Chimelong has plans for five more theme parks on Hengqin and the area is seen as following the model of Orlando's development.
Tourism expert Professor Brian King, of Hong Kong Polytechnic University, is one of those who sees the "build it and they will come" style becoming more apparent, as happened in the United States after Disney opened a theme park in Florida in 1965. "Orlando's development occurred in two main waves with the first being after the completion of Walt Disney World," says King. "The expansion of leisure visitation was followed by Orlando's subsequent development as a convention centre. I imagine that the growth of Hengqin will be faster than Orlando's and that the leisure [in the form of theme parks] and business-MICE components will expand simultaneously."
Chimelong Hengqin Bay Hotel, the aqua theme park's main property, with 1,800-plus guest rooms, has an edifice that is not far off the look of Dubai's Atlantis the Palm or Abu Dhabi's Emirates Palace. There is a 16,000 sqm convention centre on two floors of the hotel with guest rooms along corridors that have a more business-like ambience. But before delegates get down to meetings, there is the opportunity to greet dolphins and sea turtles at the hotel's aqua park below. The Hengqin Theatre is another offbeat feature of the resort with the venue resembling a circus marquee – appropriate enough as there are nightly circus shows and it is set to host an annual international circus festival.
Galaxy Entertainment, which operates the Galaxy resort on Macau's Cotai, is investing 10 billion yuan (about US$1.5 billion) in a "luxury Maldives-style resort" and recently announced an Avatar-themed park in line with the drive towards non-gaming leisure attractions. "The Avatar idea is indicative of theme-park development 2.0 style," says King. "Hengqin island is well located to attract visitors from across southern China and beyond. I anticipate that Hengqin could resemble Orlando in 10-15 years."
While the growth of hi-tech and creative industries on Hengqin will widen the scope for business events and conferences, the sustainable revenue will primarily flow down via leisure visitors from the north.
"The more spacious Hengqin Island allows Zhuhai to capitalise on southern China's attractive climatic conditions for leisure and outdoor entertainment," says King. "Hengqin can provide the necessary space for residential development, conference and convention facilities and theme parks, and be readily accessible to Taipa. When the fast rail finally connects Hengqin with the mainland China network it will allow development to accelerate."
While non-gaming leisure developments are taking root on Hengqin, integrated resorts in neighbouring Taipa that are giants in conventions, casinos and retail are anticipating a turnarond in fortunes as Macau's economy is increasingly aligned with a future Pearl River Delta economic region.
Officials are working on plans that will see border crossings between the Macau Special Administrative Region and Hengqin simplified to allow groups to make more use of facilities on either side. There are also plans to permit Macau-registered vehicles on Hengqin roads, which offers potential for groups to travel by coach between the two as well as using the seabridge across the Pearl Delta to Hong Kong.
The Lotus Bridge 24-hour border crossing is behind both the Galaxy and Studio City complexes and leads to the Cotai Strip where Sands China's latest venture, The Parisian, is taking shape alongside the Venetian complete with a replica of the Eiffel Tower. Opposite are the Sheraton Grand, Conrad, Holiday Inn and the St Regis – the latest luxury offering in the Sands Macao portfolio. More use of Lotus Bridge will channel visitors straight from Hengqin to Cotai.
Studio City Macau has been quick to establish its meetings and business event credentials since opening last October. The hotel portion of the cinema-themed resort has hosted film festival gala dinners and has impressed banking and tech industry groups.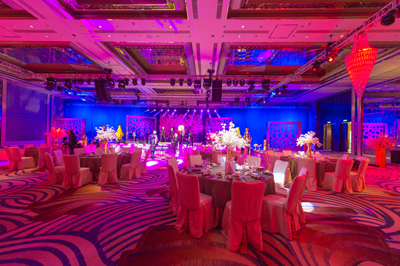 A "Great Gatsby" theme can be added to gala dinners while theatres at Franz Harary's House of Magic have been bought out for groups. The resort's Batman Dark Flight 4-D simulator can also be used as an event package along with VIP access to the Figure-8 Golden Reel, the highest Ferris-wheel type attraction in Asia.
Galaxy's Phase 2 saw the opening of JW Marriott and Ritz-Carlton in Macau and both properties will be celebrating their first anniversary in May. Ground-floor access enables the JW Marriott's 1,920 sqm ballroom to host auto launches and connections to the Ritz-Carlton lets conference organisers book senior executives into different categories of rooms and suites.
One of the prime spots for high-end product launches or corporate meetings at the Ritz-Carlton is The Library. Lounge furniture can be configured to suit groups and there is an adjacent boardroom that can seat up to 14.
Zhuhai: coastal city on the rise
Zhuhai's new convention centre, the Sheraton Zhuhai and the forthcoming St Regis represent the gleaming new face of Shizimen, the coastal city's new business district.
With luxury serviced apartments and offices in the St Regis tower, the complex is well positioned opposite Hengqin with the high-speed rail station for Guangzhou and the port a short drive into the city.
The prime meetings markets for Sheraton Zhuhai and the Chimelong resorts on Hengqin hail from north China. Guangdong is famed for its cuisine and warmer climate and the hope among hoteliers is that Zhuhai can be used as a base for visitors to explore further into the province and enjoy Hengqin and Macau.
Among the options is Shunde, in the district of Foshan, which is home to a huge Audi factory and a big beneficiary of China's economic growth. Shunde is seen by many as the cradle of Cantonese cuisine. Zhongshan is also a favourite among Chinese as being near the home village of Sun Yat Sen, recognised as the founding father of modern China.
Off the coast of Zhuhai is the sub-tropical Dong'Ao Island where Club Med has opened a resort with facilities to suit teambuilding specialists and organisers of corporate retreats. An hour's ferry ride from Zhuhai, Club Med Dong'Ao Island opened in June 2014 with a 72-room, five-star property. It was joined in July 2015 by a 263-room four-star property. Delegates can travel between both hotels using golf carts and have direct access to a private beach.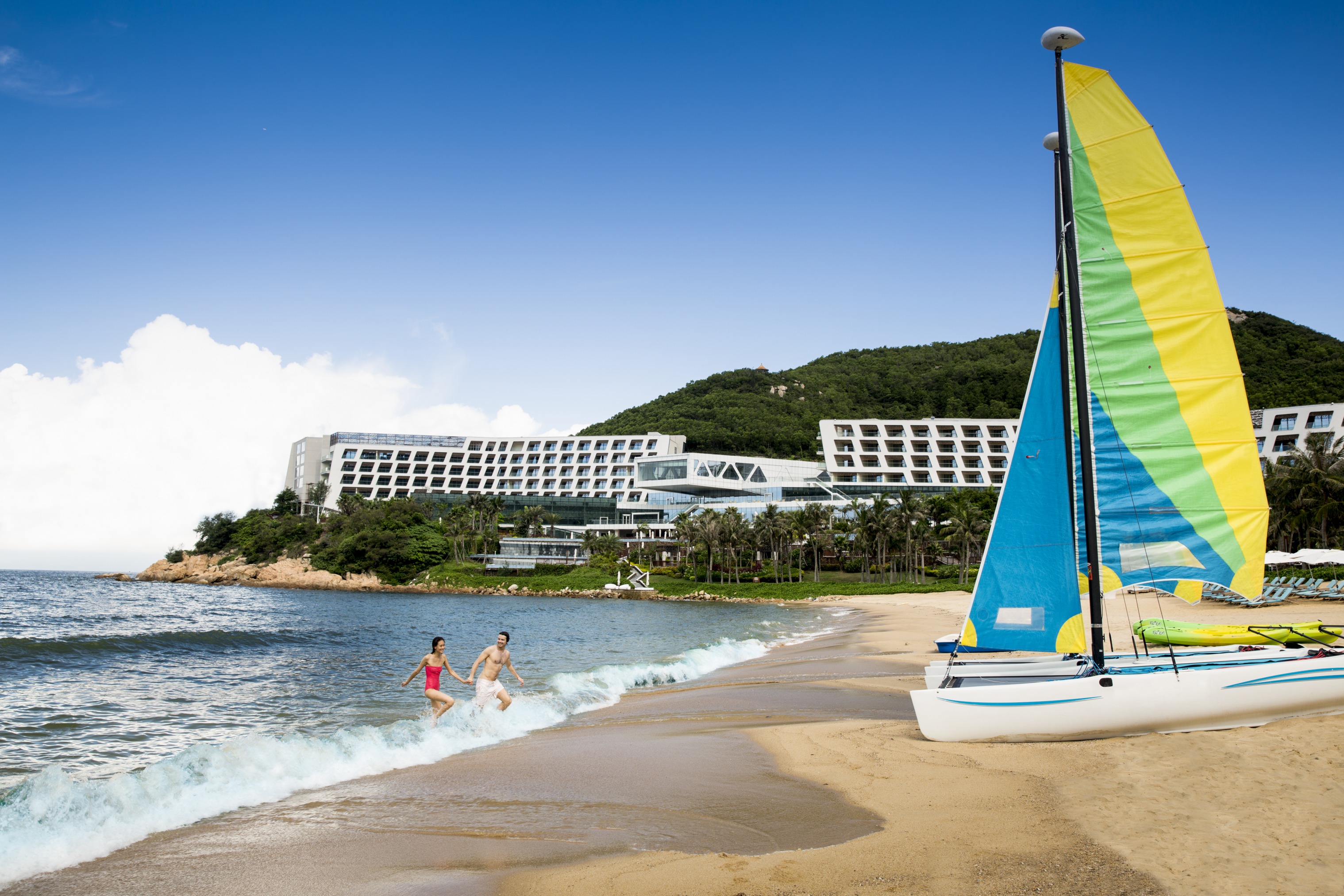 The resort is a key draw for groups looking for water-based teambuilding activities such as paddle boarding, sea kayaking, jet skiing, snorkelling and windsurfing. Land activities are also on offer such as flying trapeze, bungee bounce, archery and hiking.