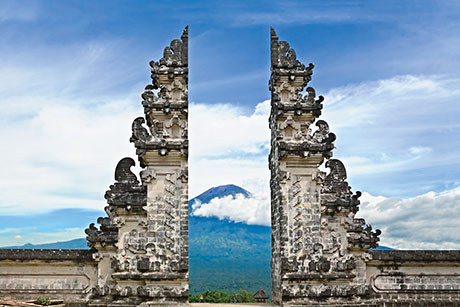 SPENDING time in nature is almost the antithesis of time spent in the office or conference. It is the reward for all that effort: the goal of work-life balance. Groups can find the detox necessary from digital overload, and putting nature at the centre of an itinerary can provide benefit on multiple levels: from a gentle stroll along the beach, to a thrilling high-adrenaline sport. In part, it accounts for the continued popularity of nature-centric destinations (beachside, tropical, mountain) for incentives.
Hand-in-hand with this is a growing focus on production, including the increasing concern about the source of food and how it's grown, to looking at the future of food and farming.
Combine this with a desire by groups for authentic experiences, to complete the trio of draws that are driving the green business evolution.
Many destinations in Asia are primed to take advantage of this evolution and increased demand, thanks largely to their natural assets, including Bali and Sarawak.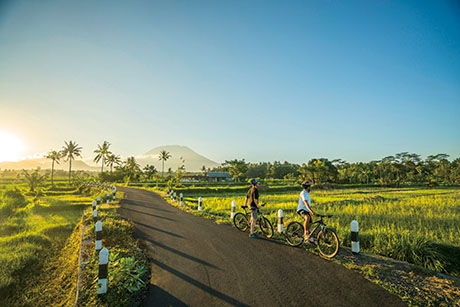 BALI
Involving nature in many aspects of Club Med's recently launched global initiative is the Worktainment concept. It combines work, in the form of meetings, with entertainment, often associated with incentives. There are five pillars behind the initiative: Inspiration, A-Z (onsite curated offerings), Soar (teambuilding), All-In (all inclusive), and Bespoke (everything tailor-made).
The initiative is a one-stop option for groups, and simple to plan – everything a group needs from the first-day meeting, to the last day of free time – all in one location.
Club Med says this all-inclusive approach to corporate and incentive groups, is not something many resorts can compete with. For example, to keep a group engaged for a week or more takes a property that is big enough and well equipped to keep breakouts, dinners, cocktail events, teambuilding, outdoor activities, and evening entertainment from being repetitive.
At Club Med Bali, its spacious grounds (14 hectares), themed areas, beachside location, and multitude of activities mean that this is possible. All of which can be done outside in one stunning natural location after another.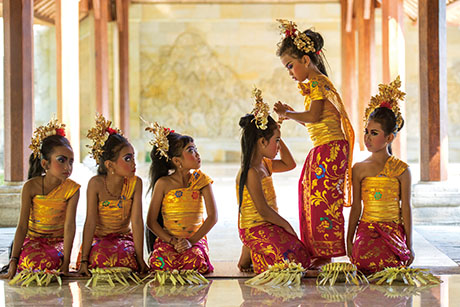 The meeting rooms have also been given a fresh new look, but planners are encouraged to view meetings with a "worktainment" perspective with plenty of lush and shady areas for early morning or evening meeting sessions.
Evening entertainment is also provided to all resort guests, every night. With its all-inclusive food and drinks policy it gets lively, with the resort's bar the central destination for socialising. Groups also have the option to rent an entire resort, which is great for group sizes between 100 and 1,000. An on-site excursions team provides off-site activities, from whitewater rafting to cultural performances.
Xavier Desaulles, CEO of Club Med – East and South Asia Pacific, said upon Worktainment's launch: "Corporate meetings and events need to bring out the best in people, especially in times when disconnecting from the daily grind becomes a need in a world of hectic schedules and deadlines. Worktainment provides that balance of productivity-driving settings, great and one-of-a-kind activities, as well as meaningful sharing and bond building between team members."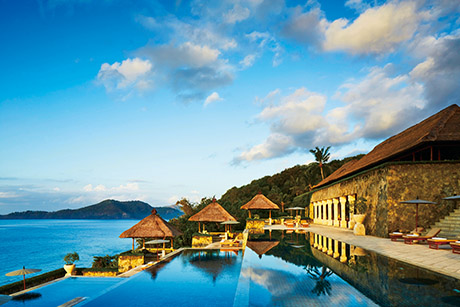 BALI – AMAN
Ideal as a reward or bonus incentive trip with a nature focus are Amankila, on the east coast of Bali, and Amandari in the Ubud area. Both of these luxury properties can provide curated experiences.
With its stunning coastal location and tropical grounds, Amankila (above) offers a digital detox, and privacy that makes leaving the stunning villa difficult. Even massages come to you. There is, however, a lot to be discovered, from the private beach that can be found via a lush path, to a cruise on the blue waters for sightseeing or snorkelling onboard the 50-metre Aman XII, a jukung-style outrigger.
Amandari provides a unique stay with suites designed around a typical village – each is separated by a stone wall and each has its own entranceway, which gives the feeling of a series of small houses, as intended. Its location, surrounded by foliage, with the Ayung River in the gorge below (that can be accessed via the property) envelops guests in nature, especially on misty mornings.
The water ritual, a nature-based experience with a difference, can be arranged at Amandari and led by one of the few Balinese priestesses at the Pura Mengening water temple, where guests enter a world dating back to the 11th century.
The morning includes the water cleansing ritual and an offering ceremony that all in our group found invigorating.
Another option is to take a guided walk through a scenic farming area, including verdant rice paddies, and is a relaxing way to appreciate the hard work of growing produce.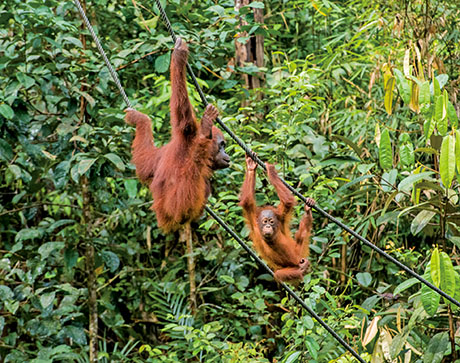 SARAWAK
Sarawak in Malaysia Borneo has a progressive and sustainable stance on making the best of its natural assets, of which it has many, with the Sarawak Convention Bureau taking an active role in attracting agro-centric and ecological groups. This is a smart move given the numerous universities in the region with agricultural programmes and other related sciences, providing a targeted audience for meetings, events and incentives on their doorstep.
This focus on agriculture, partly designed to spur the state's agricultural sector growth, led to the inaugural Agriculture Fam Trip in October 2018, coinciding with Sarawak Agrofest 2018. The five-day trip showcased to 40 experts (researchers and academics) and a few select media to see how the destination is ideally placed for agri-business and ecological events.
However, many of these back-to-nature experiences highlighted on that trip would have wide appeal, especially for group planners seeking an out-of-the-way destination. Sarawak does not have the bustle of its business neighbours, which is a key draw, but it does have modern conference centres, international hotels, experienced DMCs, and friendly locals.
One fascinating excursion in which groups learn more about the potency of native plants and trees is a visit to the Sarawak Biodiversity Centre, the only one of its kind in Malaysia. Working in collaboration with indigenous communities, the centre's team is recording traditional uses of what is found in nature, testing, and cataloguing every sample collected. Many of the plants are testing positive to the indigenous claims being made about them. Visitors can enjoy a fascinating guided tour of samples of many of the more notable plants and trees, including one that is fatal even in tiny amounts and another that heals.
Surrounded by tropical bushland, groups can arrange to have morning tea outdoors complete with snacks, and activities that highlight beneficial plants, including traditional foot treatments and herbal steam. It also makes a small selection of essential oil products that are for sale.
Other agricultural options with broad appeal include stingless bee honey production and tasting; visits to smart farms with export goals, and worm farms that are turning food waste into fertiliser. Of course, visiting an orangutan reserve or taking a chance for wild-animal spotting via a trek in the mountains, rainforest and verdant jungles are also enticing options.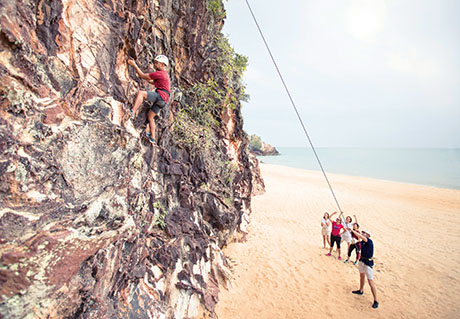 ACTIVE BONDING
Opportunities for outdoor teambuilding are being targeted at planners by Club Med Bali.
Groups can fulfil those circus fantasies and experience flying through the air on the high wire, or settle once and for all who is the better shot with a competitive round of archery, or game of squash or badminton.
Teams can bond with a spot of golf or get still under the palm trees with morning yoga. Private lessons can also be booked, and a dedicated schedule of activities arranged like a mini extreme games.
There are more than 30 sport and activities available, including a range of water sports, tennis, volleyball, and basketball. Plus, a digital group-engagement option with award-winning teambuilding experts, Catalyst Global.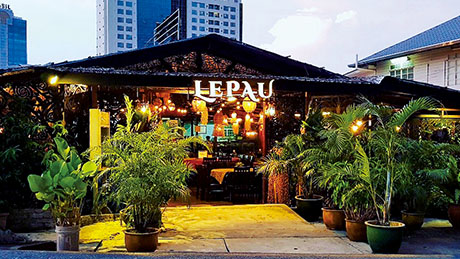 INDIGENOUS DINING
For an opportunity to experience the indigenous cuisine of the Orang Ulu, highlighting locally grown produce, dinner at Lepau Restaurant in Kuching is a must. Known for the authentic versions of typical dishes it serves, the lively restaurant is ideal for groups
Let the knowledgable team put together a tasting menu, trying as many dishes as possible. Order a bottle of the house-made Tuak (rice wine), the classic Sarawak accompaniment to celebratory meals. There is also live music, with hypnotic tunes played on a Sape, a traditional lute of the Orang Ulu.
The restaurant itself is charming, with alfresco dining an option, and popular with visitors and locals alike, so booking ahead is essential.